BlackBerry Priv, DTEK series won't receive Android Oreo
BlackBerry's Priv smartphone won't receive Android Oreo. Adding to the list are the company's DTEK59 and DTEK60 devices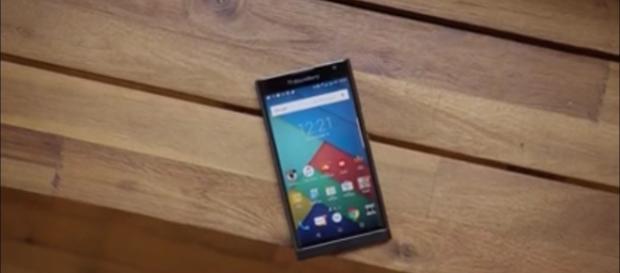 For years, BlackBerry has qualified as the first ones to push the latest updates to its smartphone. But the same won't take place this year. The firm forayed into the Android category in 2016. They renewed their device lineup this year. According to a report by CrackBerry, the company is not planning on updating its smartphone lineup with the latest Android Oreo update.
Companies like Sony and Nokia already featured Oreo in its devices
Google spoke about its 2017 mobile OS update at its I/O conference which took place in May. The company at that time only rolled out developer previews of its update. It was only two weeks back that Google officially made its final version of Oreo available for all smartphone users.
Different companies since then, have been working towards getting the system onboard. Sony, Nokia, and Huawei were quick to grab onto the opportunity. However, BlackBerry will be left behind.
Company confirm the arrival of Android Oreo
According to a report by Slash Gear, the company's Mobile Solutions General Manager, Alex Thurber confirmed this news. As per what he had to say, BlackBerry's Priv smartphone won't receive Android Oreo. Adding to the list are the company's DTEK59 and DTEK60 devices. This move comes across as a surprise because Priv was only launched two years back in October 2015. Smartphone manufacturers usually extend support for its devices for over two years. But this does not necessarily mean that the company won't release security updates for these devices.
Slash Gear reported Alex Thurber as saying that it was getting very difficult for BlackBerry to get its partners on board with this project.
The smartphone currently runs on Android Marshmallow 6.0 OS. It was upgraded from Lollipop 5.0 (which it came running with, at the time of its launch) to Android Marshmallow 6.0 in 2016. The situation is slightly different for the DTEK series. TCL treated this range as an experiment and nothing else. Therefore, they weren't too serious about getting the all-encompassing experience for its users.
The company's KEYone range – which was introduced at the beginning of this year – turned out to be more successful than one could expect. Therefore, the firm has decided to "abandon DTEK" over KeyOne. Therefore, it is also safe to assume that Keyone will be receiving Android Oreo. But, the release date hasn't been confirmed by the company as yet.
Click to read more
and watch the video
or