Xiaomi Mi Note 3's retail box images leak
The leak confirms that the smartphone is going to be powered by Qualcomm Snapdragon 660 processor.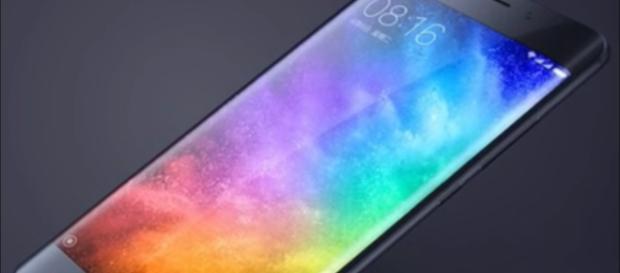 Xiaomi confirmed its September 11 keynote event and the fact that they will be introducing their Mi Mix 2 and Mi Note 3 smartphones. Note 3 will be a mid-range smartphone. The other important detail that they confirmed was regarding Mi Mix 2. It will feature a bezel-less front panel.
This is all the information that has received an official confirmation. The unofficially leaked information is the one providing more idea as to what one can expect. The latest one, as noted by Gizmochina, is in the form of live images. The phone will be available in the US markets by the end of the September. The phone will offer cutting-edge specs under reasonable price.
The round-up of specs and features
According to Gizmochina, retail box of Xiaomi's Mi Note 3 has been leaked in the form of live images. The information mentioned on the box suggests that the smartphone is going to be powered by Qualcomm's Snapdragon 660 chipset. It is also further stated that the handset will sport a dual rear camera setup. This falls in line with the previous speculations. Unfortunately, no detail regarding the camera's pixel count on the rear camera has been mentioned.
What is known is that the handset will feature a 16-megapixel front camera. In the storage department, the smartphone will offer 6GB of RAM alongside 128GB of inbuilt memory. When compared to its predecessor, this comes across as a massive upgrade. Readers are advised to note that these images might be fake.
Additionally, retail boxes usually never offer complete information about the product. Therefore, there is much more to expect from the handset than what is mentioned on the box.
What do the leaks suggest?
According to a report by Android Headlines, images of the backside of the retail box were leaked on August 31. The information provided then revealed the smartphone will feature a Type-C USB. The company is expected to include USB Type-C adapter in the box. The handset is also further speculated to come with no 3.5mm headphone jack. With this, Xiaomi will be following Apple's footsteps.
Xiaomi's Mi Note 3 is further rumored to carry a glass body, instead of aluminum or plastic. Details of the same were confirmed through the information provided on the retail box. The pricing and availability information about both of the Xiaomi smartphones isn't known yet. The market is merely a couple of hours away from its official unveiling.
Click to read more
and watch the video
or