Apple's iPhone X gets attention with its display-interrupting 'mono-brow'
Sensor-laden notch atop the screen display looks to be a new design quirk for iPhone a la the Home Key.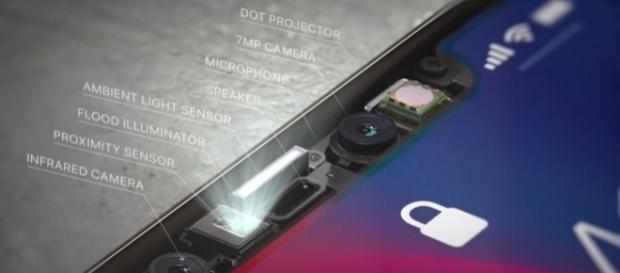 This week, Apple released two new iPhones in commemoration of its tenth anniversary. One is the successor to last year's iPhone 7: the iPhone 8. The other is the special premium iPhone model designed to celebrate the line's first decade. Its name is the iPhone X (pronounced "ten"), and Apple has filled it with some of the most significant advancements in smartphone technology ever featured in a unit. It also features a new design element that seems to have taken the place of display bezels and the home button in being obtrusive according to longtime iPhone users. This is the little notch at the top of the edge-to-edge display of the iPhone X, something Apple wants to stick.
Rise of the notch
With the current wave of smartphone models, the "in" thing when it comes to the display is having it go (nearly) edge to edge, without interruption to seem like the user is holding a whole monitor in his hand and nothing more. It certainly makes for a clean and uninterrupted view of the home screen, or photo or video footage. This desire is what makes some consumers raise eyebrows at the prominent notch at the top of the iPhone X, which juts into the display.
The "mono-brow" at the top of the Apple iPhone X is chock-full of an impressive array of gadgets: the 7mp front camera, an infrared cam, two sensors, a loudspeaker, a microphone, a flood illuminator and two different types of sensors. It practically does a multitude of functions for the phone, such as the FaceID security lock and Animoji for messaging.
The thing is, that notch bites into the edge-to-edge display, so when a photo or video is shown in full screen, the mono-brow takes a bite off the top of the image.
Replacing iconic design features
Some loyal Apple fans who are irked by the intrusive notch note that if the designers needed that space for its extra sensors, they could have expanded it to cover the top of the iPhone X for a uniform look. However it seems that Apple is looking to hype up the quirky mono-brow as a new design branding, similar to the circular Home Key and classic audio jack of past models, now since removed.
The idea then is to have the anniversary iPhone possess a distinctive feature that marks it as an Apple gadget, although other brands will not be dissuaded from copying the notion. Samsung is apparently patenting a notch for a future Galaxy model too. But the concept has been done by another company before Apple revealed the iPhone X. The Essential phone by Andy Rubin has a little cutaway notch for its front camera as well.
Click to read more
and watch the video
or