Apple introduces animated emojis on iPhone X
The company calls these animated emojis ' Animojis.' They have voice features and talk to phone users.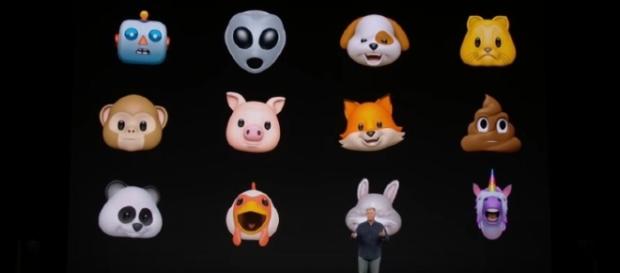 New iPhones were introduced on September 12, and at the same time, Apple launched a new set of emojis called Animojis. They have the ability to move and they also have voice features that can speak to phone users.
Emojis are a part of daily smartphone conversations. They are often used to convey a mood or to give emphasis to the way a user feel in the social media sphere. There are various emojis currently available such as food, smiley, and animal emoticons.
This time, Apple is changing the entire face of the feature when it comes to using these icons through the Animojis animated versions. They use the Face ID feature of the new iPhone X to make them move and talk.
Works with iOS 11
The Verge reported that the newly-introduced Animojis are available for the latest iOS 11 software.
They can be accessed through the Messages app and users can choose from the set the same way they do with the classic ones.
These emoticons can also appear in full screen and are animated in real-time for viewing before they are sent live through messages. On the receiving end, these icons appear as video loops with audio if the voice feature is used, The Verge reported.
These new features can also imitate the voice of the user and reflect their facial expressions, according to Apple at the launch event. Just like the classic set, the new moving icons include monkeys, cats, dogs, chickens, and smileys.
Facial recognition feature
At the launch event held at the Steve Jobs Theater on September 12, the facial recognition feature found in the newest devices was one of the main highlights of the program. It allows users to unlock their phones by just scanning their faces.
"Face ID revolutionizes authentication on iPhone X, using a state-of-the-art TrueDepth camera system made up of a dot projector, infrared camera, and flood illuminator," Apple's official website said. The Face ID will use the A11 Bionic technology to recognize faces in the most accurate way possible.
They technically work through reading patterns and images processed through networks while creating facial models as data. The saved data will be protected through a "secure enclave" in the device, Apple's website noted. Aside from this feature, the new phones also have wireless charging available and better camera quality.
Among the newest products launched this week were the iPhone X, iPhone 8 and iPhone 8 Plus.
The multinational tech company giant also unveiled the Series 3 the Apple Watch.
Click to read more
and watch the video
or