What you need to know about Nikon's new D850
The full frame DSLR combines speed and high resolution all in one package.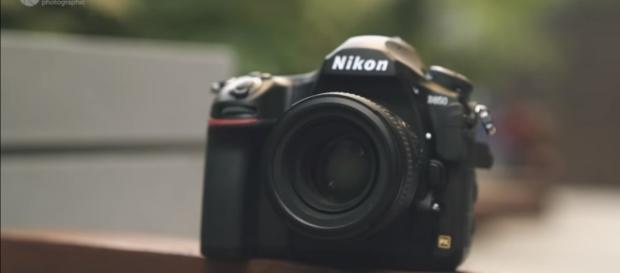 In anticipation of its 100 year anniversary, Nikon teased its followers with its newest full-frame DSLR, the D850. In the world of professional photography, this camera seems to satisfy every photographer's wish list. After successfully building the hype, the company has announced the release of the D850 earlier today. The much-awaited camera is positioned to take Nikon's high-end camera lineup to greater and better heights.
What's in it?
According to Engadget, the DSLR is part of the medium-format territory in terms of resolution. It boasts a 45.7 megapixel with 7fps or 9fps for photos and 30fps for 4K videos. There are a number of details every photographer, professional and amateur alike, needs to know about.
For the D850, it may be best to start with the sensor. Apart from the increase in pixels, the D850 will also have an all-new 45.7MP CMOS sensor with a gapless on-chip microlens technology. According to Nikon, this feature is said to provide incredible sharpness and dynamic range.
The autofocus system is also another impressive component due to its sophistication and comprehensiveness. The system is capable of focusing in low and dark conditions. Videographers will also be happy with the feature 4K UHD that shoots up to 30p and has a movie shooting menu that navigates between stills and video shooting. It even has electronic vibration reduction for better stability while recording.
In addition, option for burst shooting is also available, which makes it such a versatile option. There is also the introduction of the focus shift photography function that can shoot a sequence of hundreds of frames.
The build for the D850 is truly rugged and admirable. It has weather and dust sealing as well as robust magnesium alloy on its body structure. The grip has also been redesigned for more comfort.
A flagship camera?
For the competition, the D850 packs a lot of power and punch in terms of features and specifications. As we know, high quality comes at a cost and it is no different with this device. The full retail price for the body costs $3,299 and will go on sale in September. While some may compare it with the current king of Nikon DSLR, the pro-level D5, the D850 is looking to be a great option for pros, semi-pros, and amateurs looking for a full-frame camera. In any case, with the price tag and promising performance, it is no surprise that this may very well be Nikon's new flagship camera. #High Resolution #Full Frame Dslr