South Korea's first surgical robot to makes its global debut
Revo-i, the first surgical robot system developed in South Korea, is expected to make its official global debut.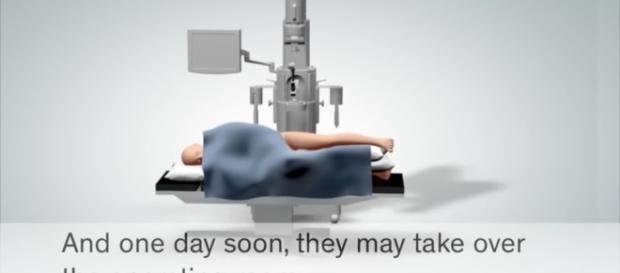 Robot technology is certainly growing, with an added number of nations realizing the importance of the same. They are beneficial in multiple numbers of sectors – be it while serving as personal assistants to its owners, maintaining the responsibilities of a police officer or even carrying out a surgery with success. One such robot that goes by the name of 'Revo-i' has been developed in South Korea. Revo-i is the first surgical robot created in South Korea, which can carry out a surgery with much success.
It seems like the robot is ready to make its official debut. The developers of Revo-i are reportedly looking for different ways through which they can ensure that their foray into the Global Surgical Robot market is made smooth. Given that the analysts claim that the robot market has the potential of growing 10 trillion won or roughly $8.86 billion by the end of 2021, this particular sector is a very good business idea with inevitable profits as well.
i-Revo robot system is ready
Coming back to i-Revo, it seems like the Ministry of Food and Drug Safety (MFDS) on Thursday, August 3rd made an announcement, suggesting that South Korea's i-Revo robot system is ready to be rolled out globally.
The developers have equipped the i-Revo with the ability to carry out several surgical acts such as inserting a robot arm, making successful incisions in one's body, or even carrying out basic endoscopic methods such as cholecystectomy and prostatectomy safely.
The robot is apparently equipped with the skills to carefully cut and seal any part of the body. The i-Revo robot has undergone successful testing, and after much investment has rightfully earned the title of being the second best robot after Da Vinci surgical system.
Like mentioned at the beginning of this article, the robot market is growing exponentially – with the global medical robot market to reach almost $8.86 billion by 2021. One of the main reasons why the robot technology is especially being used in the market is because of how cheap and efficient a cost, it comes at.
The further developments
At the same time, nine other surgical robots have apparently been given a go ahead by the official regulatory authorities of South Korea. One of these robots has been developed in Curexo of US, while others have been developed in places like France as well.
Such technological advancements are surely a miracle for many, especially when their benefits are so useful.
Click to read more
You will watch a video to read the news
or