Xiaomi is the world's top wearable maker
The China-based company takes the top spot as Fitbit sales take a huge drop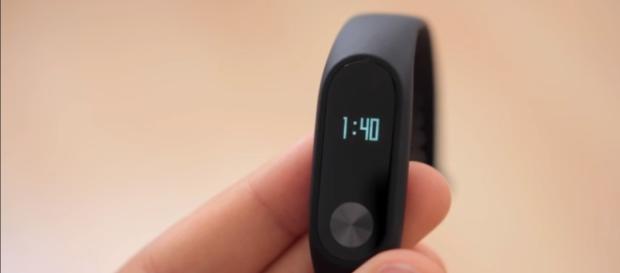 china's Xiaomi overtook US-based Fitbit and Apple as the Top seller in the global wearable market. The Chinese firm has been performing well and it continued its good run as reflected in the numbers provided by a research firm. According to a new Strategy Analytics report, for the first time, Xiaomi has ranked top for sales of wearable devices in the world.
Competitive edge
Looking at the top three competitors, namely Xiaomi, Fitbit, and Apple, the distinctions are quite defined. Xiaomi and Apple manage to grow their market share every year while Fitbit suffered some profit loss. Based on the numbers, Xiaomi's 15% went up to 17% while Apple's 9% reached 13%. As for Fitbit, it dropped from 29% to 16%.
In comparing Xiaomi and Apple, it is apparent that they take very different approaches to wearables. The former has a variety of products tagged with competitive prices. In addition, they feature heart-rate monitors and alerts. The Mi Band can be purchased in the US for as low as $14.99. As for the Apple Watch, it is the only game playing representative. It is also quite expensive with a $269 tag price. The latter is positioned on the premium side and is packed with a fuller set of features.
With regard to Fitbit's position, its placement on the market spectrum is not as definite as its competitors. According to Strategy Analytics' Neil Mawston, it is actually trapped in between the two. While Xiaomi sells the low-end fitness bands, Apple provides the high-end smartwatches.
Although Apple continues to integrate health tracking capabilities in its smartwatch, Xiaomi is still in the lead in terms of providing health band options.
Top three in the wearables industry
The wearables field is considered a tough playing field with more producers falling off the edge of the game. At this point, it is hard to say if Fitbit will take such a plunge. Hopefully, their smartwatch will help them back to the top. Apple has gone another route by producing one main wearable packed with a lot of features. It actually did well in the first quarter of this year, outselling both Fitbit and Xiaomi.
Xiaomi has had two disappointing years before bouncing back to the game. The company struggled to maintain its growth and sales target, but it has now managed to reclaim its position as a top competitor.
Even their sales for smartphones went up by 70% with 23 million sold in the second quarter. It is now pursuing its offline retail strategy and global expansion funded by a $1 billion loan.
Click to read more
and watch the video
or