Samsung's S Pen stylus to come with mic, breathalyzer
Samsung's creation would also work while taking a phone call, allowing users to simultaneously use the stylus as both a mic and a breathalyzer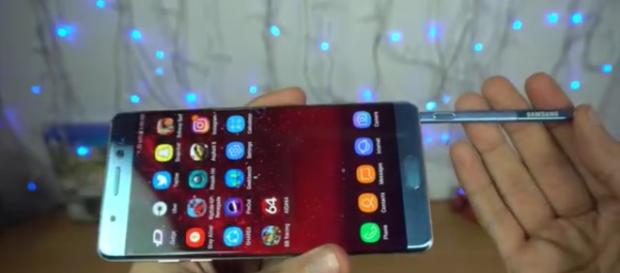 Samsung, it seems, had filed a patent for technology that might be added to its upcoming digital Stylus S Pen. The latest patent, that doubles the digital pen as both a microphone as well as a breathalyzer has officially been granted to Samsung.
Speculated bendable S Pen
According to a report published by SamMobile, the patent description suggests that the technology will allow the digital pen to be partially bendable. In other words, the bendable S Pen can be functional directly from the device itself. The pen will also incorporate a microphone, which will allow users to receive calls from other users. The digital pen will also come along with a breath-analyzer that will measure the alcohol content in the user's breath.
The description reveals that in order to carry out the functionality of these functions with success, both the digital S Pen, as well as the Samsung smartphone, will be required to work together.
Both the accessory as well as the smartphone will be used to analyze, verify and accurately measure the content of alcohol present in the user's breathe. According to another report published by Patently Apple, the South-Korean Original Equipment Manufacturer (OEM) had filed for the registration of the recently-surfaced patent back in June, 2016 with the official United States Patent and Trademark Office (USPTO). It seems that the USPTO regulation body took roughly a year to officially accept and grant Samsung this patent, which was published late last month.
Galaxy Note 8 release date
Samsung hasn't made any mention regarding whether the latest technology will come incorporated into the Stylus S Pen that is expected to accompany the Galaxy Note 8 smartphone. The South-Korean technology giant is expected to introduce the phablet flagship on August 23 at its official 'Unpacked' event – which is literally a week away. Therefore, it seems highly unlikely that this could happen. Samsung might begin preparing its digital pen with this technology for next year's Galaxy Note 9 smartphone. The Galaxy Note 8 smartphone is expected to be available for sale towards the end of September.
As pointed out by Android Headlines, Samsung has been among those top companies that hold the largest base of patents.
However – at the time same and strangely enough, there haven't been many of its patented technologies that have actually seen the light of day. It remains to be seen whether this patent hits the market.
Click to read more
and watch the video
or