Samsung Galaxy S9 to feature a larger battery, rear-mounted fingerprint scanner
Samsung is possibly looking for a way to equip the Galaxy S9 smartphone with a bigger battery.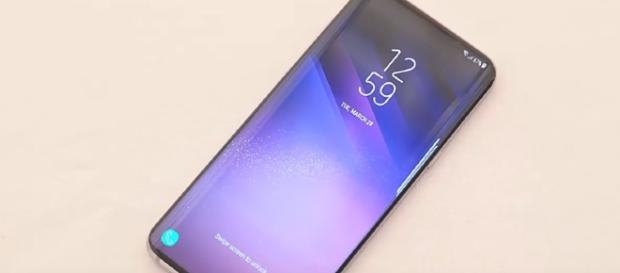 Samsung is preparing to launch the highly anticipated Galaxy Note 8 this month. Now, a new report claimed that the Galaxy S9 smartphone might have an even bigger battery compared to the Galaxy S8.
Samsung's 2018 mobile device might utilize stacked motherboard to pave the way for a bigger and more powerful battery, according to ETNews. The source made it known that this would only work for Samsung Galaxy S9 Exynos model so that the technology wouldn't be relevant on the Qualcomm Snapdragon variant. Nonetheless, the switch to SLP (Substrate Like PCB) with Samsung's 2018 flagship smartphone would have a significant impact on the suppliers, as these suppliers will be catching up with the technological developments.
According to Tech Radar, if the South Korean tech titan manages to make a breakthrough in the technology on the battery life, the tech giant could always opt to only offer an Exynos model of its upcoming flagship mobile device. This could also mean that Galaxy S9 Plus variant will be available with an even larger battery.
Device with rear fingerprint reader
Meanwhile, 9To5 Google reported that the tech company would still utilize the rear-mounted fingerprint reader on its Galaxy S9 smartphone. Contrary to reports that the mobile device would be the tech company's first flagship smartphone to arrive with a display-embedded fingerprint sensor, KGI Securities analyst, Ming-Chi Kuo claimed that the technology wouldn't be ready for the 2018 handset.
Kuo predicted that the tech titan would utilize the rear-mounted fingerprint sensor for the third time with the S9.
The first time that Samsung introduced the technology was with the S8. However, the sensor placement has received several backlashes from tech fans who think that positioning the feature besides the camera lens would make it easy for users to mess up the lens accidentally.
Other specs of the handset
Considering the tech company's release cycle, Samsung is expected to launch the Galaxy S9 at the Mobile World Congress next year. The smartphone is supposed to be powered by the new Exynos processor built using 7nm process or Qualcomm's Snapdragon 845 processor. The mobile device might feature an 8GB of RAM, a 128GB or 256GB of internal storage, dual camera system, wireless charging and Android O operating system.
On the other hand, Samsung will announce the Galaxy Note 8 phablet on August 23. The mobile device will arrive in South Korea and the U.S. on Sept. 15.