Samsung Galaxy Note 8 official teaser is about all things positive and bigger
Samsung recently released the teaser trailer of its Galaxy Note 8 smartphone. While size is the primary focus, the stylus is also making news.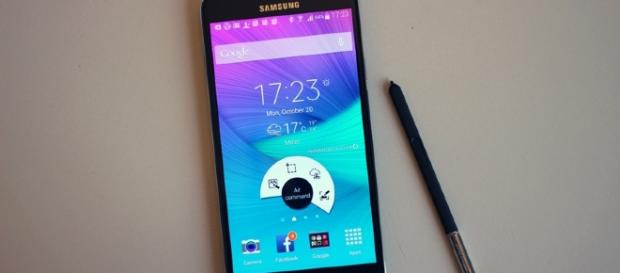 Latest reports suggest that the Samsung Galaxy Note 8 will be a h*ell of a deal. It will be bigger and grander than the Galaxy S8 and S8 Plus handsets. However, the question remains – is "bigger" always better? The top smartphone maker recently released the official teaser of the highly anticipated smartphone where the primary focus seems to be the size of the device.
Samsung to go all out with huge marketing budget
No doubt, the smartphone is going to be massive, and Samsung is making it known. The company is all set to use its titanic marketing budget to convince fans that "bigger" is better. The teaser video released is all about doing bigger things. The stylus is also a talking point among fans.
In the video, the stylus is shown to be replacing negatives such as "can't" and "impossible" with positives like "can" and "possible." Finally, the stylus crosses out "big" and replaces it with "bigger." Now, fans could be asking – how big?
Galaxy Note 8 to have a 6.4-inch display
The Galaxy Note 8 handset will come with a 6.4-inch display, which is the largest display ever to be shipped by Samsung on a premium phone. The Galaxy S8 Plus has a 6.3-inch display. While on paper the size may seem to be slightly bigger, in real life, the Note 8 will be pretty big. The notable size increase has been highlighted in the teaser via the stylus. The handset easily accommodates the stylus. This means the smartphone will be notably more angular, taller and wider. The stylus will be there at the bottom left corner.
Significant price rise expected
The Galaxy Note 8 range has been a hit among Samsung fans and for them, bigger is definitely better. The range has been a trendsetter for long and introduced the phablet craze among fans. While Samsung is celebrating the size increase, experts believe the company could be pushing its fans to the threshold where they say enough is enough. After a point, the "big" size could become cumbersome for users and popularity may dip. Furthermore, the smartphone maker is also said to be increasing the price of the Note device substantially.
A lot is riding on the device, especially as the Samsung Galaxy Note 8 is being looked upon as a breaker of the Note 7 jinx. When the Note 7 started going up in flames, it was nightmare for Samsung.
While the Galaxy S8 and S8 Plus have restored faith in the Samsung brand, faith also needs to be restored in the Note brand. If Note 8 shines, expect the Note 9 to be bigger.
Click to read more
and watch the video
or