Rumor: Samsung working on a new smartwatch
The company is working on a new smart wearable but it doesn't seem like it's going to be the Gear S4.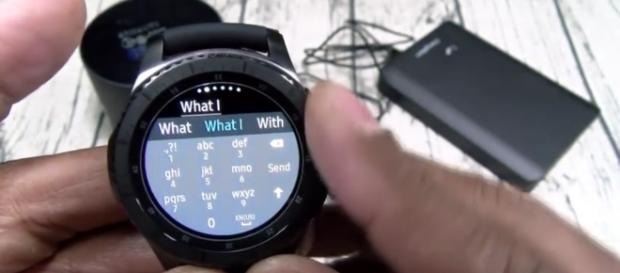 It has been a particularly busy year for Samsung. The South-Korean technology giant has been on a launching spree ever since the MWC, 2017 event concluded in February this year. The company unveiled its Galaxy S8 and S8 Plus flagship smartphones, following which, the device-manufacturer targeted the mid-range category with the introduction of its J7 and J7 Pro smartphones.
The company also made the headlines over rumors they were working on its phablet smartphone – the Galaxy Note 8, which is expected to be introduced on 23 August. It seems that the company is working on launching a new smart wearable, Android Headlines report. Many reports claimed that the upcoming smartwatch might be the Gear S4, however, it seems that the company is going to be launching the Gear S3 Sport.
Device spotted online
According to a report published by Tech Radar, an unidentified smart wearable was spotted on the official FCC website. This listing has pretty much revealed the specifications of the upcoming alleged smartwatch. The FCC listing was first spotted by The Leaker, and also carries sketched diagrams of the upcoming smartwatch. What is strange is that the smartwatch looks very much like the Gear S3 – which was launched by the company towards the end of last year.
Release might be on August, 30
The upcoming innovation will be targeted towards the community that tends towards fitness more than anything else. The smartwatch will carry fitness-oriented features, which will enhance the overall experience of the user as well.
According to Pocket Lint, "Apple, which dominates the smartwatch market with its Apple Watch, has doubled-down on pitching the wearable as a fitness device, so it makes sense that Samsung would do that, too."
It has also been suggested that the company will introduce its new smartwatch at the IFA 2017 event scheduled to take place in Berlin, Germany on August 30. As the information has not been confirmed by the South-Korean technology giant yet, readers should exercise some caution before deciding that this is the product tailor-made for them.
Referring again to the diagram, the sketches reveal a kind of design that is quite similar to what was seen in the Samsung Gear S3 smartwatch. When Samsung initially introduced its Gear S3 smartwatch, there were two variants that came to the limelight namely, the Frontier and Classic models.
Samsung is also going to be introducing its Galaxy Note 8 smartphone on 23 August, at its 'Unpacked' event but there is much more to look forward to from Samsung as far as 2017 is concerned.
Click to read more
and watch the video
or