Samsung Galaxy Note 8 vs Galaxy S8 Plus: A comparison
Top specifications of the two leading smartphones by the same company in 2017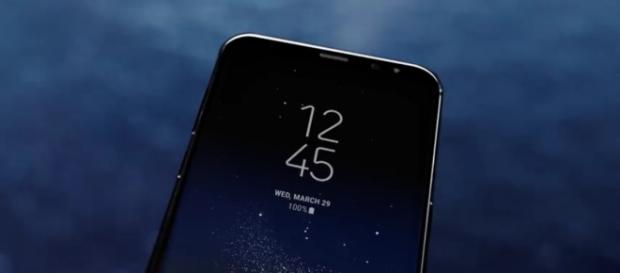 While Samsung took the wraps off its Galaxy S8 and S8 Plus smartphones earlier this year at the official MWC event, held in Barcelona; the company still hasn't introduced its much-awaited #Galaxy Note 8 smartphone.
The South-Korean technology giant is expected to introduce the smartphone on August 23 at its 'Unpacked' event. While not much is known about the Galaxy Note 8 smartphone from the side of Samsung, thanks to the leading speculations and rumors, one can obtain a vague idea regarding what can be expected from them. This gives the experts an excellent opportunity to compare the two leading flagship smartphones so we can get a better understanding ahead of the launches.
Design and display
Samsung's Galaxy S8 Plus smartphone will come with a metal frame and this will be complemented by a completely glass-build on both the rear and front panels of the device. Samsung's upcoming smartphone is going to feature an almost identical build as far as the design is concerned and the only difference will exist in terms of the display. The phablet smartphone will apparently not be sporting a curved display.
The Galaxy S8 Plus smartphone will have a 6-inch full-HD Infinity display, whereas the Galaxy Note 8 device is going to come with a slightly larger display, making it into in the phablet category. That would make sense as the company is also bundling up its iconic stylus S pen with its upcoming phablet offering. Forbes reports that the "phablet is expected to ship with a force sensitive display that allows the handset to register different levels of pressure, potentially triggering different responses in the TouchWiz user interface."
Apart from this, the Galaxy S8 Plus will have a completely bezel-less appearance while the Galaxy Note 9 is expected to come along with slightly bezel-filled front panel.
The #samsung galaxy S8 – at the time of launch – was made available in Midnight Black, Orchid Grey, Arctic Silver, Coral Blue, Maple Gold and Rose Pink color variants. However, the Galaxy Note 8 smartphone is expected to arrive in a selection of eight new color variants, according to the latest leaks.
Processor and camera comparison
Both the smartphones will reportedly be carrying the same processor, i.e. the Qualcomm Snapdragon 835 system-on-chip. The Galaxy Note 8 might come with a smaller battery, probably a 3,000mAh battery.The Galaxy S8 Plus will carry a 3,300mAh battery. Both the devices will run on the latest Android 7.1.1 Nougat operating system. Samsung Galaxy S8 Plus sports a 12-megapixel rear sensor along with an 8-megapixel front shooter. However, Samsung is expected to debut a dual rear camera setup with two 12-megapixel rear cameras along with an 8-megapixel front shooter. #Company Reports