Reports say iPhone 8 launch might drop one of the features
Apple is ready to offer various surprises as the iPhone 8 launch approaches.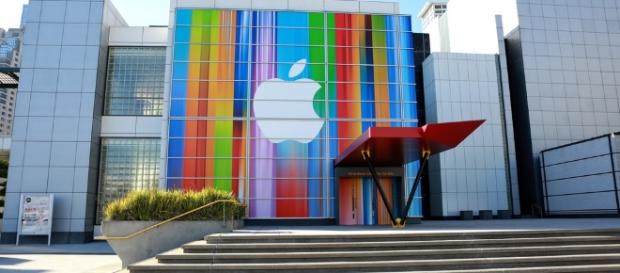 As the Launch of the new iPhone 8 is fast approaching, recent reports stated that customers might be left furious since the company allegedly plans to leave out a phone feature during the big reveal. Apple might not include the Touch ID feature for the new mobile device by the time it is revealed this September, Forbes reported.
According to the report, it is the Face ID feature or the face recognition panel that will be shown on the day of the launch, instead of the touch sensor feature. Forbes cited information from BlueFin analysts, a reputable source in the industry.
BlueFin reportedly said that fingerprint sensing will not be part of the Apple iPhone 8 launch.
They added they are "still grappling with the fingerprint sensing" and Touch ID scenario, as they explore more on mixed messaging.
As a software update
Instead, the touch feature will reportedly be unlocked through a software update sometime in the near future as the launch concludes. Forbes said that the company has done this before, with the late appearance of Portrait option on its previous unit, the iPhone 7 Plus. It was launched through an iOS upgrade, the article added.
They also mentioned that the touch sensor option might be hidden within an enlarged power button, which BlueFin researchers seconded. Aside from this new information, the company is also going to go an extra mile as it prepares for launch this September.
Apple's extra mile
A report on BGR stated that Apple will take advantage of the iPhone 8 launch to increase its sales in the next months.
Two experts from BlueFin revealed in a report that the company's iPhone production will see a boost before the year 2017 ends.
BGR was able to pick up the report from a paid website, saying that the company will have its contractors create around 53 million units just as the year continues. Some of the phones will reportedly include iPhone 7s and iPhone 7s Plus, with their old-style LCD screens.
Just like what they will do for the 7 series, Apple is also increasing the production for iPhone 8. Forbes added that the next quarter will find the company adding around 44 million iPhone 8 units to the market, and another 30 million units to be manufactured in the next quarters, or perhaps beginning in 2018.
After the launch this September, customers can purchase the new mobile device as the year ends. However, there are also reports on The Inquirer that say the units will arrive next year.
Click to read more
and watch the video
or