Pixel 2 and Pixel 2 XL not getting drastic makeovers
Google's Next-gen Pixel smartphones are expected to have a flagship price.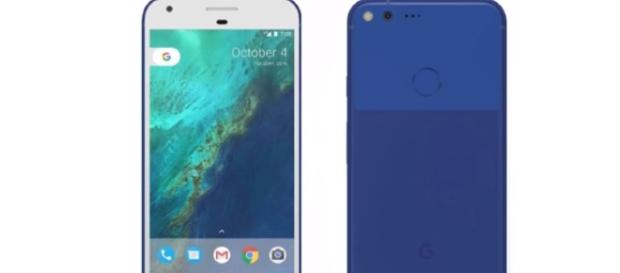 Google's upcoming Pixel 2 and Pixel 2 XL smartphones will not have several changes to their outside appearance. The popular tech leaker, Evan Blass, shared a photo showing Pixel 2's front and back. Blass also shared information regarding the design changes of the smartphone.
Based on the image provided by Blass, Google's next-gen Pixel devices are not getting drastic makeovers. The popular tech leaker made it known that there is no indication that the search engine giant will jump into the latest trends in the smartphone industry. This could mean that the bezels on the Pixel 2 and Pixel XL 2 handsets won't be any slimmer.
According to Venture Beat, the mobile devices will also be available without the dual camera setup.
The first-gen Pixel smartphones' imaging department was admired by tech enthusiasts and critics alike, but it appears the tech giant is not keen on changing the feature. The dual camera setup is all the rage in the flagship mobile devices, but Google refuses to join the trend with its new smartphones.
Forbes reported that one of the serious problems of the Pixel 2 smartphone is that it will retain its predecessor's 16:9 aspect ratio display, polarizing two tone glass as well as the huge top and bottom bezels. Nonetheless, there is one trend that the search engine giant is on board with. Blass made it known that the next-gen Pixel devices will be ditching the 3.5mm headphone jack.
Specs of the smartphones
Aside from the design details of the handsets, the flagship devices will be powered by Qualcomm's Snapdragon 835 processor.
The Pixel 2 and the Pixel 2 XL are also almost certain to further come packed with at least a 4GB of RAM, a 32GB of built-in storage as well as the latest Android O operating system. The mobile devices are also expected to come with a 2,770mAh battery.
In terms of price, the smaller variant, which is dubbed as Walleye, might cost $50 more than the original version. While the predecessor has a $649 price tag, the forthcoming handset could start at $700.
Release date of the devices
The Walleye is expected to be available with a 4.97-inch full HD display. Meanwhile, the larger variant, dubbed the Taimen, will arrive with a 5.99-inch OLED display, manufactured by LG. It is highly likely that the search engine company will once again appoint HTC to manufacture the 2017 Pixel mobile devices. Google is expected to launch the smartphones in late September or early October.