Philips is working on a new entry-level smartphone
The speculated device was recently spotted on TENAA, carrying Android 6.0 Marshmallow operating system.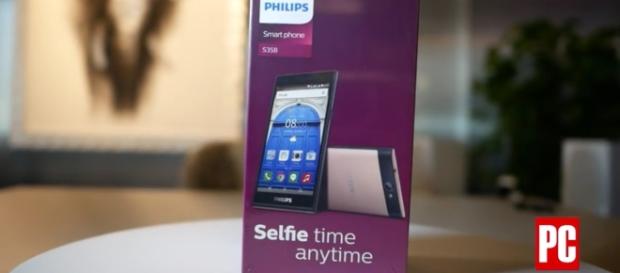 The smartphone market has certainly not heard the name #Philips in the longest time possible. The company's upcoming innovation has been spotted online as carrying the Android 6.0 Marshmallow #Operating System. The device, model-numbered 'S310X' is expected to fall in the low-range category, and the specifications have made this assumption that the smartphone has been reported to carry. This sure does come across as a major surprise for many, as while the technology market is preparing itself for the introduction of Android 8.0 software system, Philips is still glued onto the two-year old Android 6.0 Marshmallow operating system.
The company is expected to introduce three primary color variants under this smartphone i.e.
White, Black, and Gray. Several images of the upcoming Philip-powered smartphone have also surfaced online, revealing the possible design of the same. However, the readers are advised to note that none of the above-given information has been confirmed by the firm as yet.
Specs and features
Coming back to the online spotting on the upcoming smartphone, the latest Philips-powered smartphone (according to several reports) emerged on the official TENAA website. Apart from the fact that the smartphone is going to pack the Android 6.0 Marshmallow, it has also been revealed that the device might either offer 1GB, 2GB or 3GB of RAM. The chances are that the company just might end up launching the device in all three storage variants. The TENAA listing also further revealed that the upcoming smartphone would offer 8 GB, 16GB or 32GB of internal storage as well.
Apart from this, it is known that the smartphone will feature a 5-inch HD display and will house a 2,000mAh battery. The smartphone is believed to be powered by an unknown 1.25GHz processor.
4G LTE compatibility
The information provided on TENAA further goes on to suggest that the device is going to include support for VoLTE. In other words, the device will come with 4G LTE compatibility and support for different frequencies including 900 MHz, 1800 MHz, 800 MHz, 2 GHz, Band 38, 39, 40, 41, 1, and 3. On the camera front, the device is expected to sport an 8-megapixel rear shooter along with a 2-megapixel front snapper as well. The former will come accompanied with an LED flash. Philips hasn't made any mention of its plans of launching a smartphone in the recent past. Therefore, the market remains in the dark regarding the device that has been spotted on TENAA. #Android 60 Marshmallow