iPhone 8 front, rear camera can record 4K videos at 60fps
The latest HomePod Firmware hints that the device is going to be equipped with the ability to record 4K videos at 60fps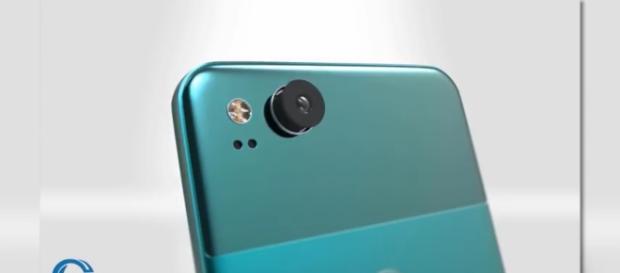 Apple completes 10 years with its iPhone family this year and in order to make this occasion extra-special and memorable, the Cupertino-based technology giant is expected to introduce a smartphone that will come equipped with all the possible modern-day specifications one can ever imagine. The latest leak regarding the #iPhone 8 suggests that the smartphone is going to come packed with the ability to record 4K videos at 60fps from both, its rear and front cameras.
It has been widely reported that the latest HomePod firmware leak, citing several sources close to the matter, suggests that the iPhone 8 is going to sport several camera enhancements capabilities such as a SmartCam, facial recognition technology along with the ability to record 4K videos from both, the smartphone's rear and front cameras.
This ability is further accompanied with the support for Apple's latest HEVC file type as well. The latter takes up lesser space than what it used to before, and this especially comes across as good news as 4K video contents usually take up a lot of space in one device.
A11 chipset powered device
Moreover, since the upcoming iPhone 8 device is also expected to support modern-day technologies such as Augmented Reality (AR), Virtual Reality (VR) and others – this sure does make sense. Apple is further expected to pack up its iPhone 8 with a 5.8-inch, bezel-less OLED display along with the latest A11 chipset as well. The smartphone will probably come with waterproofing abilities, and can be bundled up with the wireless technology.
Price of the phablet
There are several reports that have suggested that the company might delay the launch of its upcoming iPhone 8 device.
Given that the device is going to come equipped with all the modern-day technologies possible, it only makes sense that the company takes its own sweet time in order to make its 10th-anniversary smartphone available for launch. Experts believe that Apple's decision to postpone the launch of its iPhone 8 is pretty much going to help Samsung's sales as far as its Galaxy Note 8 flagship smartphone is concerned – which is expected to launch on 23rd August. The Apple iPhone 8 will probably be priced around $1,000 – making it the priciest offering by Apple till date. However, since none of the above given information has been confirmed by Apple yet; it remains to be seen what takes place next. Stay tuned for more. #Rear Camera #Modern Day