LG planning to launch next-gen smartphones earlier than normal
New reports alleged that LG will launch its 2018 flagship earlier than ever.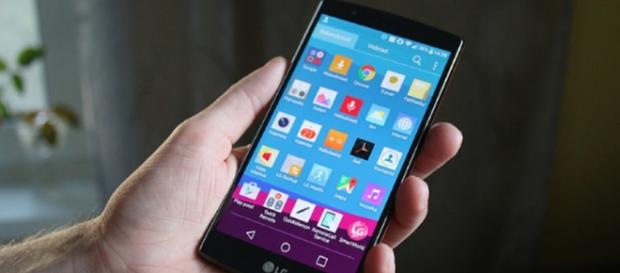 LG is fervently attempting to gain market share in the hotly contested smartphone space. In 2017, the company launched its LG G6 flagship earlier than in its more usual traditional cycle. This was done in a bid to maximize the LG G6's sales before the release of rival Samsung's Galaxy S8 and Galaxy S8+ flagships.
Now, a new report indicates that LG will employ a similar strategy next year as well, and will release its 2018 flagship LG G7, earlier than they did in 2017.
The decision seems to have been prompted by the fact that the strategy worked and LG was able to sell quite a few units of its LG G6 premium handset. However, many consumers were still waiting for the Samsung flagships as they housed the latest Snapdragon 835 chipset unlike the LG G6.
Come 2018, LG may have an edge as reports suggest that the company is partnering with Qualcomm as well.
LG G7 coming soon?
A report from Phone Arena suggests that the South Korean OEM is looking to launch the LG G7 two months earlier than the LG G6. Considering the LG G6 launched in March during the Mobile World Congress, this means that the next-gen version will be unveiled in January 2018.
A launch date in January suggests that LG will most probably get around three to four months to dominate the market as it will be the only next-gen flagship in the market. This ploy could potentially boost sales, but whether the company's strategy works remains to be seen.
LG V30 launching early as well
The company will reportedly employ the same marketing strategy for the V30 as well and may launch the V20's successor in August 2017.
This means that the next-gen handset will debut a month prior to its predecessor. According to rumors, the high-end LG V30 will sport the Snapdragon 836 and not Snapdragon 835 processor. This will not be the only handset deploying the latest Qualcomm CPU as the Galaxy Note 8 is also expected to house the processor. On the other hand, the LG G7 will probably deploy the Snapdragon 845 chipset. Both smartphones will boast an OLED screen instead of LCD ones.
The future LG smartphones may also offer wireless charging, enhanced battery, improved camera capabilities, and better security features. Whether the company's strategy of capturing consumer interest by releasing smartphones earlier than rivals will work in its favor and enhance its current 4.2 percent market share remains to be seen. Irrespective, the company seems to be leaving no stone unturned to stake its claims in the Android smartphone space.