Nokia launches Camera app for Android
HMD Global-backed Nokia recently made its official 'Camera' app available for download on the Google Play Store.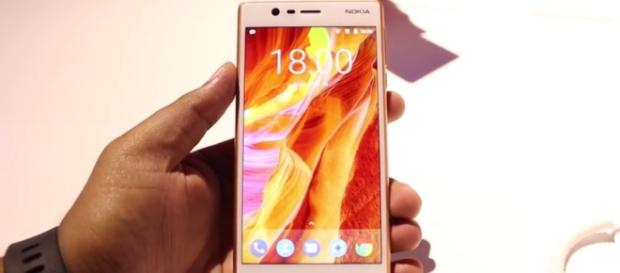 The market was taken by a pleasant surprise when two major brands decided to collaborate and develop products for the consumers. This is a reference to Hmd Global and Nokia's collaboration that was announced back in 2016. Nokia finally decided to foray into the smartphone market, and have been doing well since that decision was made. Besides smartphones, the two companies also seem to be focusing on other products with the main objective to keep their consumers engaged.
According to several reports, HMD Global-backed Nokia recently launched an official 'Camera' application exclusively for Android users recently. This is specifically targeted towards ardent, professionals who wish to capture perfection by simply using their smartphones and nothing else.
The application is unlike any other photo-editing software and comes along with professional editing capacity in order to help capture pictures in their best versions.
Application is available on Google Play
Nokia is surely not the first smartphone manufacturers to explore such a segment. There have been many other companies in the past that have forayed into exploring, creating and ultimately launching applications designed to enhance the user experience. However, given that Nokia is new to this market, it sure is interesting to observe how well their products are among its fans and the experts. The application is available for download on the Google Play Store as of now.
The company is expected to launch timely updates to its camera software now and then, so as to ensure that the application remains up-to-date with the latest innovations.
One of the main reasons why the camera app by Nokia is such a trend setting subject at the moment is because a similar application existed in the company's previous line-up – the Nokia Lumia series. The majority of the Lumia users were a big fan of the app, and the same generation seems to have descended this time as well.
Nokia and Zeiss collaboration
Nokia is known to give much importance to anything related to the camera or its specifications since years now. The Finnish technology giant's latest move wherein they signed a joint deal with Zeiss, is proof of the above-given statement.
Several reports started suggesting that Nokia and Zeiss have signed collaboration wherein the latter will be seen as extending its technology in the future line-up of Nokia-branded smartphones. As most of the fans may already know, Zeiss is the premium name when it comes to camera products, and thus, the quality of camera specifications in the upcoming Nokia products is expected to grow positively exponentially.
Click to read more
and watch the video
or