Nokia 8: An overall flagship round-up
Nokia 8 is the next big phone expected from the side of HMD Global as per the reports.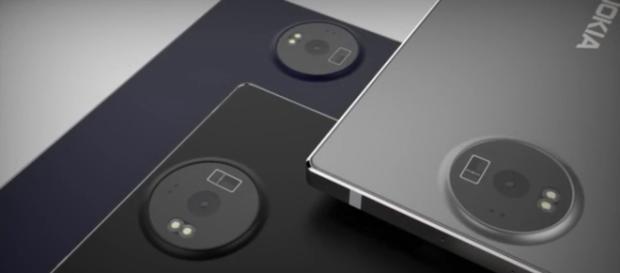 nokia 8 is releasing on August 16, according to Economic Times. The company has recently made a come back in the smartphone market. The said smartphone is rumored to be the Flagship device of the company. The device is apparently going to fall in the high-end category and will come with all the major specifications. Following given is a compilation of all the information by these rumors and speculations.
According to a recent report, the upcoming Nokia 8 smartphone is expected to be priced at around $700. Given that it is going to fall in the high-end category, the smartphone doesn't seem as expensive as other flagship devices.
Previously, some rumors indicated that the smartphone might be priced at $900. However, those speculations remain defeated as well.
Design of the flagship
Nokia 8 has been leaked in the form of renders and unofficial images on several occasions. The smartphone is expected to carry a dual rear camera system on the back. Apart from that, there are also chances that the device might come with an entirely bezel-less design as well. The smartphone is touted to carry a home button below the fingerprint scanner located on the front side of the device. The official Nokia branding will be placed on both, the front and back panels of the smartphone. The smartphone might, also, come in four color options- Blue, Steel, Gold/Blue, and Gold/Copper.
Specifications are cutting-edge specs
Nokia 8 might feature a 5.3-inch display with 2560 x 1400 pixels resolution apparently.
Rumors suggest that it will come with Qualcomm Snapdragon 835 chipset – which is the most powerful chipset in the market right now. The smartphone could sport 4GB of RAM with 64GB of internal storage as well. The device may also come with a special 6GB RAM and 8GB RAM options as well.
The smartphone is expected to run on the latest Android 7.1 Nougat operating system. The smartphone will be falling in direct competition with many other leading devices in the market including Samsung's Galaxy S8 and S8 Plus. It will probably come with a dual camera setup with both the front as well as the back camera having 13 megapixels.
Apart from this, the smartphone is also expected to compete with Apple and Google as well, and their respective iPhone 8 and Google Pixel 2 and XL 2 smartphones scheduled to launch towards the end of this year. Let's see what ends up turning out to be true, stay tuned for more.