LG and Apple to join hands for the next iPhone
Reports suggest that LG is going to become the secondary OLED supplier for Apple for 2018 iPhone device.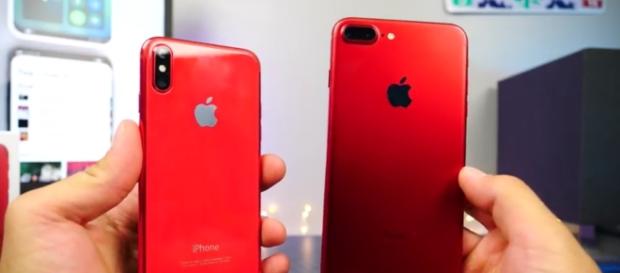 Apple and Samsung have long been in collaboration with the manufacturing of iPhone flagship smartphones, especially as far as the displays are concerned. However, a new report that suggests that the Cupertino-based technology giant is considering getting into a joint venture with LG, to make the latter their secondary OLED supplier for next year's iPhone device. The latest report emerges from Apple analyst, Ming-Chi Kuo from the KGI Securities who claims that LG and Apple will soon enter collaboration, wherein the former will pretty much be serving as the secondary supplier for OLED displays to Apple.
Rumored specs and features
KGI Securities analyst, Ming-Chi Kuo, thinks that since Apple faced lots of troubles, especially with the lack of supplement from Samsung (who is in charge of deploying OLED displays), the Cupertino firm will be forced to consider a collaboration with another giant.
Samsung is already in power as far as the OLED displays are concerned. Another company that plays an equally important role in this segment is undoubtedly LG – who is also in charge of manufacturing displays for Google for the search giant's upcoming Pixel 2 and Pixel XL 2 smartphones. Kuo is also of the opinion that since this year has already passed, there aren't any chances that Apple might switch to LG altogether. Therefore, the chances of them entering collaboration for next year are high. The above-given information has not been confirmed by the company as yet.
10th Anniversary of iPhone
Meanwhile, Apple is heavily-speculated to delay the launch of its iPhone 8 smartphone by two to three months at least. The Cupertino-based company completes ten years with its iPhone device, and to mark this special occasion; the company wants to integrate the best of the features in its device.
However, for this to take place; Apple might take a little more time to fulfill the promises made. Therefore, there are chances that the smartphone manufacturer might not be able to meet its traditional deadline, i.e. September. While the company might unveil the smartphone at the said date, the chances of them launching the device for purchase right after are slim. The device might be available in the month of October or November, at a starting price of $1,000.