Nokia 9 rumors: Design, release date, and specs
The date of release can very well be pushed towards the end of the year.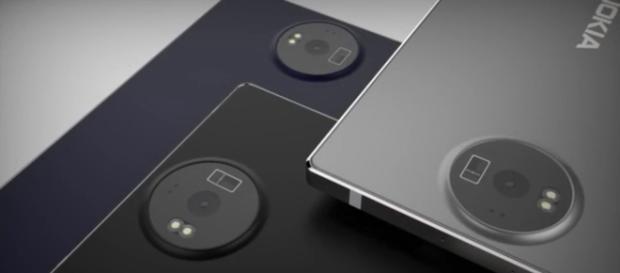 Nokia 9 is one of the most-anticipated smartphones of 2017. The company has already announced the model at the Mobile World Congress 2017. But so far customers have only seen a handful of models coming out. Nokia 9 is likely to come up by the end of this year. As days are progressing the Rumors are getting warmer. From the looks of it, this phone could give stiff competition to the likes of iPhone 8 and samsung galaxy S8.
According to Gadget360-Nokia 9 is supposed to be the successor of Nokia 8 – whose rumors showed some pleasing features.
Nokia 9 shall not be very different from Nokia 8 and since speculations already suggest that Nokia 8 is going to come with 4GB or a 6GB RAM variant, Nokia 9 also expected to sport the same features.
As of now, there are no suggested dates for release. Earlier customers believed that it would hit the markets in September, but things seem to move more slowly than expected. The date of release can be pushed towards the end of the year.
What about the processor and display?
It is most likely to come with a Snapdragon 835 chipset just like its predecessor Nokia 8. But the catch is that this chipset is not available yet and won't be available for the next few months. So this pushes our Release Date further. Some of the previous leaks suggested that this phone is going to feature a 5.5inch QHD OLED screen this translates to a 2560 x 1440 pixels resolution on display. The 5.5-inch size might seem like a bit too much, but it is a fairly typical size now for most phones. More or less the appearance will bear a phablet-ish appeal.
Water resistance and all metal?
Apparently, Nokia is going to live up to its "indestructible" tag and is going to feature water resistance. Not just that it might come with IP68 certification which will make it dust proof and it can resist 30 minutes of water submersion at 1.5 meters depth. If this happens then, this phone will become a tough competitor to LG G6 and Samsung Galaxy S8.
Unlike Nokia 8, we don't have a leaked photo of it yet. But keeping in view with the other features mentioned, we wouldn't be surprised if this phone came with a premium metal finish. Yes, there was a leak, but that was too long ago, and it displayed a plastic encasement. Usually, leaks so old don't turn out to be correct and seeing the trend at present, we'd say the phone has a definite chance of coming with a metal encasing. Still, there is a lot to come regarding specs and features.
Click to read more
and watch the video
or