Moto Z2 Force comes $80 cheaper
Motorola has slashed the price of its recently-launched flagship smartphone by $80.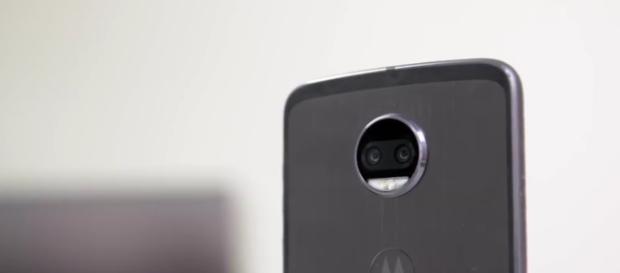 Lenovo-backed #Motorola only recently took the wraps off its flagship smartphone – the #Moto Z2 #Force, and it seems like the firm has already initiated a discount of $80 on its device. The company hasn't specified any particular reason for this, however, it could possibly be because of the ShatterShield display issue that the smartphone is incurring.
Motorola introduced the Moto Z2 Force smartphone earlier last week for a starting price of $799 – however, after the discount, the smartphone is now available for around $709. Interested buyers can log on to Motorola's official website, where the device appears to have undergone the discount.
Features and the specs
The company hasn't made any announcement regarding the discount, and the details in this article are only based on the fact that there appears to have been a change in the pricing of the smartphone. It still remains to be seen whether it was a pure accident or has something to do with Motorola's strategy to make its flagship smartphone more popular.
What's more exciting is that the smartphone also comes with a special Moto Mod projector. Motorola is probably trying to mend fences and make it up to the consumers due to the fact that the smartphone was reported to be suffering from scratches on the phones ShatterShield display. There have been several reports, one of them by Android Police, that suggest that Moto Z2 Force users are already facing troubles with the smartphone's display as it has been discovered that it can easily be scratched through everyday activities.
Even though the smartphone is claimed with come with a special ShatterShield (shatter proof) technology, it really does not make much sense why the smartphone should be so easily scratched which leaves marks. This defect had been a huge disappointment because the device falls into the high-end category of new smartphones.
Price of the device
Strangely enough, the prices of the Moto Z2 Force smartphone by individual carriers still remains the same at $799. The only place where users will be able to find the device at a discounted price is on Motorola's official website. The smartphone is available for pre-orders, and the company claims that the smartphone will be delivered by August 10. More information from the side of Motorola is expected over time, but until then interested buyers can take complete advantage of this glitch (or no glitch) and buy the smartphone for $80 cheaper.