LG V30's aperture and crystal clear camera lens to give leading brands hiccups
LG V30 will reportedly have an aperture of f/1.6 and a glass lens, first for any smartphone maker.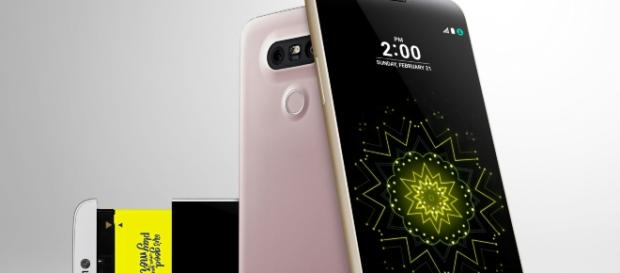 LG is all set to take on the likes of Samsung, Google and Apple on the smartphone camera front. The smartphone maker has recently announced that its flagship product LG V30 will have an aperture of f/1.6 and a crystal clear glass lens. The current title holder in this category is Samsung Galaxy S8 with an f/1.7 aperture but having only one camera. When the V30 is released, it is going to have the largest aperture among all other top smartphones. An f/1.6 aperture is pretty rare, even when one considers digital cameras and DSLRs.
Thus, such an aperture is really a big accomplishment for LG though that is not all for the company. It is also providing the clearest lens even in the smartphone arena today, calling it the Glass Crystal Clear Lens.
Smartphones generally have plastic lenses but LG V30 uses glass. This will allow the camera to collect more light and reproduce colors more accurately. LG is known for offering some of the best tools in a smartphone to multimedia creators. However, offering f/1.6 aperture and glass lens means taking things to the next level.
LG V30 features everyone's talking about
The camera module in LG V30 is, in fact, smaller than 2016's V20. Moreover, the smartphone is also coming with OIS, EIS and Laser Autofocus System. Not much is known about the wide angle aspect of the phone. The upcoming smartphone is expected to be announced in August and subsequently released on Sept. 15. Other features the mobile will be sporting include a P-OLED display, Qualcomm Snapdragon 835 chipset, Quad DAC audio, 4/6GB RAM, 64GB internal storage and wireless charging, reports Slash Gear.
"LG boasts an unrivaled heritage in smartphone photography and our decision to adopt glass in the V30 camera is specifically because this has traditionally been the realm of DSLRs. For the users for whom the V series was designed, this kind of innovation is significant," states Juno Cho, president of LG Electronics Mobile Communications Company in a statement.
Photographers to benefit a lot from LG V30
Such an aperture size means that LG V30 will be a perfect smartphone for photographers and also videographers. The camera uses 25 percent more light when compared to a camera with an f/1.8 lens. The bigger aperture won't affect won't affect the overall camera module size or the size of the actual smartphone.
It is thus time to wait. LG has already sent out invites for the upcoming event. It's wait and watch time now. Stay tuned on Blasting News for more updates on LG V30.
Click to read more
and watch the video
or