LG V30 the first handset with a camera with an f/1.6 aperture crystal clear lens
LG is likely to debut its next flagship smartphone,V30, in Germany on August 31.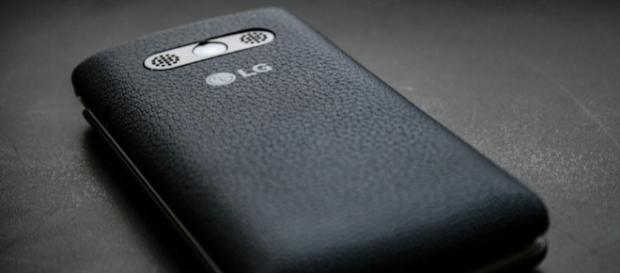 LG will roll out its highly anticipated V30 Android smartphone during the IFA event in Germany on August 31. The flagship mobile device will come with P-OLED screen display with an f/1.6 aperture as well as controls that resemble a DSLR.
The new mobile device might be the next big thing in the handset industry. According to UnderKG, the early prototype of LG's next flagship smartphone will have a number of good technical specs, such as P-OLED QHD resolution display screen, ESS quad Digital-to-Analog Converter (DAC) and a camera lens with f/1.6 aperture.
Device with amazing camera specs
As reported by Android Authority, the tech giant's flagship smartphone will be the first handset to come along with a camera with f/1.6 aperture crystal clear lens with a number of camera effects.
The camera effects include DSLR-like controls LG-Log, Graphy feature, manual video mode, and Hi-Fi video recording as well as Live Zoom and Cine Video.
In order for the LG V30 smartphone to generate high-quality recordings, the tech company adds a number of audio improvements, such as the Hi-Fi video recording with random-access memory (RAM) and the new 32-bit ESS quad DAC. The flagship device is also expected to arrive with an upgraded Wind Noise Filter and Audio Zoom technologies.
One essential feature on the smartphone's UI is the Floating Bar, a feature that resembles the secondary display of the mobile device's main screen. However, this screen effect feature is already available on the predecessor of the smartphone, which allows users to access notifications, shortcuts, and contacts between apps.
Smartphone's specs and features
Nonetheless, as LG might be vying for the spot held by Samsung in the smartphone universe with its highly anticipated LG V30, the device is expected to arrive with a 6-inch edge-to-edge OLED display as well as a powerful and long-lasting 3,300 mAh battery. The mobile device is expected to be powered by Qualcomm's Snapdragon 835 system on chip (SoC), coupled with a 4GB of RAM and 64GB of built-in storage. The smartphone is anticipated to be available with a 6GB variant.
The device is expected to come with HDR 10 support, bezel-less design, fingerprint sensor and a Corning Gorilla Glass 5. The IP68 certification of the handset features dust-tight protection and water resistance.
The smartphone is also expected to be equipped with Daydream support.
Click to read more
and watch the video
or