LG V30 other features explained; V30 and Note 8 vying for Sept. 15 launch date
The voice recognition feature of LG V30 allows users to unlock the handset by saying a keyword or phrase.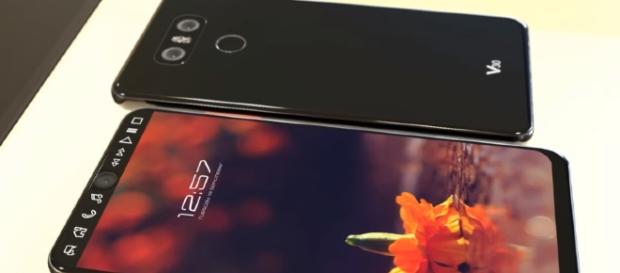 LG Electronics is preparing to launch its LG V30 Android smartphone on August 31. The tech company already revealed some of the smartphone's features ahead of its release schedule. In igniting more attention toward the upcoming mobile device, the company recently revealed some of the its features.
Smartphone's Voice Recognition feature
The tech giant published a news update on its online Newsroom about its forthcoming smartphone, discussing mainly the LG V30's personalization options. The company's post also mentioned the customizations of the handset's Voice Recognition feature. The tech titan is apparently introducing a new technology that would unlock the mobile device without pressing a button or touching it.
The new technology would definitely rely on custom voice commands.
The technology would set the LG V30 apart from other flagship devices, such as Apple's iPhones and Samsung Galaxy S8. The best commands to use for the Voice Recognition feature of the handset are those with 3 to 5 syllables only. LG V30 user's voice command will unlock the mobile device.
Although LG V30's Voice Recognition feature may suggest that the technology is utilizing a lot of the device's battery, but the tech giant is using Qualcomm's Aqstic Voice UI technology so that the device's battery life will not be affected.
The tech company also shed light on advanced facial recognition scanner's inclusion into the smartphone.
This technology would make it easier for users to unlock the handset by just staring at its front camera. Korea Herald pointed out that LG's technology does not require LG V30 users to press the power button before lifting up the smartphone for a facial recognition.
Release date of flagship devices
On the other hand, Samsung's Galaxy Note 8 may now find as its closest rival from another Korean-made mobile device. The Galaxy Note 8 and LG's latest flagship device are expected to be released to the market on September 15.
There is a host of flagship mobile devices expected to roll out in late summer and fall, such as Google Pixel 2, iPhone 7s, iPhone 7s Plus and iPhone 8. Nevertheless, Samsung and LG are leading the pack.
Samsung will unveil its device at the Unpacked event on August 23. Meanwhile, LG will take the wraps off its device on August 31. There's a possibility that LG and Samsung's September 15 launch date may be in Korea, and other markets at later dates.
Click to read more
and watch the video
or