iPhone 8 features: New leak suggest the next iPhone will be massive
Apple has accidentally spilled the beans about a vital feature of the upcoming iPhone 8.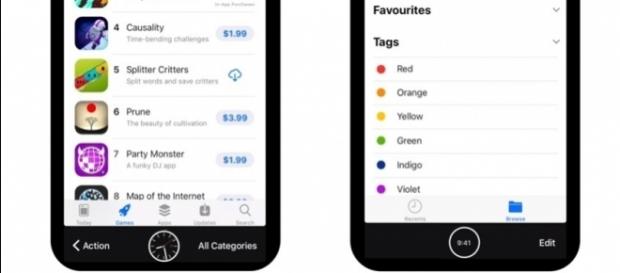 Apple's 10th anniversary iPhone will be massive. There's no dearth of clues that are doing rounds online in the form of schematics, case leaks, and dummy units that point to a considerable 1.1-inch jump from 4.7-inch (iPhone 7) screen to 5.8-inches.
While Apple continues to refrain from either confirming or debunking these reports, the company's own software has given this speculation its stamp of approval.
More leaks surfaces?
This shred of information cropped up from Apple's own HomePod beta code just like a slew of other next generation Apple TV 4K, Watch 3 and iPhone leaks.
According to Forbes' contributor Gordon Kelly, the said HomePod beta code which has already been shipped contains product roadmap information.
Irish programmer Steven Troughton-Smith is the one who has uncovered it.
Troughton-Smith is no stranger to making such details public. The iOS developer took to his Twitter handle (@stroughtonsmith) on Thursday, August 10 to announce more details about the iPhone 8's virtual home button. This was originally reported by AppleInsider.
Leaked iOS code
Troughton-Smith scrutinized the leaked iOS code that stems from the yet-to-be-released HomePod's firmware and ferreted out "API evidence" that indicated the next iPhone's display will accommodate a virtual home button that either is resized or hidden completely through the app that is open at a particular moment.
The virtual button will probably be situated in the middle of the function area. According to a report from Business Insider, the screen part at the sides is unlikely to feature anything but blank space.
There isn't enough evidence to show any app UI transits to the home button area, Troughton-Smith noted. Aside from that, there's lack of other odds and ends such as toolbars, but there's still enough real estate to go with.
What else can be expected?
With the home button fading just like other essential UI (user interface) features such as the status bar at the top, videos and games can be expected to exploit the massive display. It's worth noting that playback video controls also take advantage of the entire display.
There are some apps that utilize either a bottom navigation bar or another UI element that is pinned to the bottom. When the aforesaid apps are opened on the iPhone 8, the blurred background will possibly cover the home button's function area as well, according to Troughton-Smith. Furthermore, his discoveries imply that the Cupertino-based tech titan has not programmed a specific way to adjust the function area's color, which compelled him to believe that it will always blend with the open app's UI and form a huge, undivided function area.
Click to read more
and watch the video
or