Endless reports have been claiming that Apple might postpone the launch of its iPhone 8 flagship smartphone.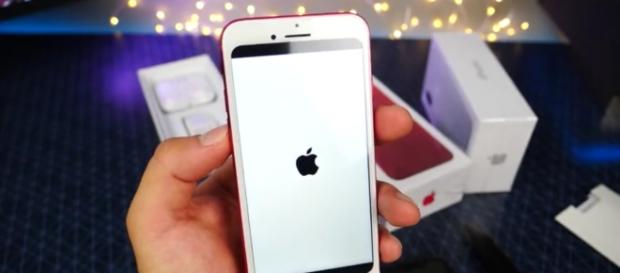 As the month of September inches closer, more and more rumors regarding Apple's iPhone 8 have emerged online. The Cupertino-based technology giant is believed to be planning to delay the launch of its flagship device. The smartphone has already been rumored to carry a 5.8-inch OLED screen, with a bezel-less look, along with the latest A11 processor, and a glass-body build. Most of the specifications set to arrive in Apple's iPhone 8 are expected to cause the delay. At the same time, Samsung is going to introduce its Galaxy Note 8 flagship on the 23rd of August. Experts believe that Apple's decision to postpone the launch of the iPhone 8 might give Samsung's smartphones a push in terms of sales.
Specs and features of the device
Several reports in the recent past have suggested that Apple plans on doing away with another one of the primary features of its smartphone again – this time it will be its physical home button. The firm is expected to replace the physical home button with an under-the-display fingerprint scanner. There are many reports that even suggest that the company might settle in for a facial recognition scanner instead of the fingerprint sensor all together. Apple is also rumored to be working on debuting wireless charging technology with the launch of the iPhone 8.
Price of the smartphone
Moreover, the smartphone manufacturer is expected to integrate a dual rear camera setup with its device – which will pretty much put the device lined up for a whopping $1,000 for purchase.
Given the number of high-end specifications that the iPhone 8 is going to arrive with, it doesn't come across as a surprise to know that the company will take longer-than-usual to introduce the device for sale. While the firm will unveil its 10th-anniversary iPhone 8 in its traditional month of September, however; the handset won't be available for sale until much later. This is believed to give Samsung enough time to draw in as many consumers as they possibly can.
Both the smartphones by Samsung and Apple are expected to be the deal-breakers in the high-end device category this year. While Apple celebrates its 10th-anniversary with the iPhone family; the Note 8 holds an equal amount of importance for Samsung too, as they are expected to revive their glory that was lost with the Note 7 fiasco of 2016. Stay tuned for more news, rumors, and updates on technology and entertainment in the future.
Click to read more
and watch the video
or