Intel Skylake Core-X Series: The official specifications of Core i9 processors
Get to know the four most powerful CPUs based on Skylake architecture, Intel's Core-X series family processors.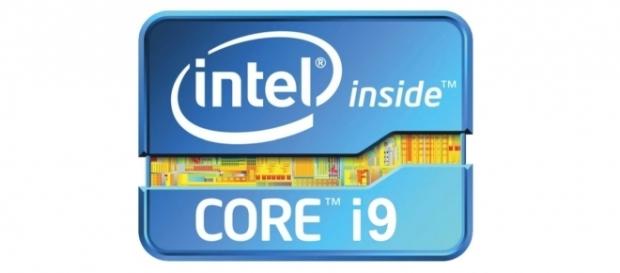 Intel has finally released the much-awaited official specifications of its upcoming Core X-series processor family based on Skylake-X architecture. As announced earlier at Computex 2017, Intel will be releasing these four powerful processors within the next two months.
According to Intel, Core X-series processor family "is the most powerful, scalable and accessible high-end desktop platform offered by Intel". Each and every processor was designed to deliver the highest performance needed for virtual reality (VR), content creation and rendering, hardcore gaming and extreme overclocking.
The first to hit the market is the 12-core/24-thread 7920X which will become available later this month, Aug. 28th. Let's get to know this little monster's specifications.
For content creators and hardcore gamers
The cheapest of the four powerful Intel processors based on Skylake architecture at US$1189, Core I9-7920X was designed for VR and content creators. For gaming, 7920X suffices enough to satisfy every hardcore gamer's cravings of high-end performance.
The first-ever Intel 12-core/24-thread processor has a base clock of 2.9GHz.
But the ceiling gets higher once Intel Turbo Boost Technology is applied, reaching 4.3GHz (2.0) and 4.4GHz (3.0). However, according to tech website WCCFTech, not all cores will be operational during the Turbo Boost phase.
This Core i9-7920X processor has a total smart cache of 28.5MB -- 16.5MB of L3 and 12 MB of L2 cache. The 7920X chip features 44 PCIe lanes (discrete GPU and NVMe based storage devices), supports quad channel memory and runs on 140W TDP.
The three powerful Skylake processors
The remaining three, yet most powerful Intel Core-X processors will be available in the market starting Sept.
25th. Like Core i9-7920X, these three processors are pushed to the limit using Intel's Turbo Boost technology, features 44 PCIe lanes and supports quad channel DDR4.
First is the 14-core/28-thread 7940X which has a base clock of 3.1GHz, boost clock speeds of 4.3GHz (2.0) and 4.4GHz (Max 3.0). Priced at US$1399, Core i9-7940X has 14MB of L2 cache and 19.25MB of L3 cache for a total smart cache of 33.25MB and runs on 165W TDP.
The most powerful AMD Ryzen Threadripper processor is the target of this 16-core/32-thread Core i9-7960X processor.
Though the Intel chip is more expensive, it boasts higher number in terms of performance with a base clock of 2.8GHz, and boost clock speeds reaching 4.2GHz (2.0) and 4.4GHz (Max 3.0). This Skylake processor also features higher total smart cache of 38MB (16MB of L2 cache and 22MB of L3 cache), while the wattage is only at 165W -- 15W lower than its AMD counterpart.
Finally, the most powerful Skylake processor is the 18-core/36-thread Core i9-7980XE Extreme Edition. This Skylake flagship chip is the go-to processor for companies and industries in search of maximum rendering performance.
This Extreme Edition chip has a base clock speed of 2.6GHz, and boost clock speeds of 4.2GHz (2.0) and 4.4GHz (Max 3.0).
Priced at US$1999, this Core i9-7980XE Extreme Edition is definitely not for just for gaming. This CPU has an L2 cache of 18MB and an L3 cache of 24.75MB for a total smart cache of 44.75MB and runs on 165W TDP.
Click to read more
You will watch a video to read the news
or