How does AMD Radeon RX Vega 64 fared against its modified NVIDIA counterpart?
The upcoming AMD gaming graphics card was pitted against two MSI-modified GTX 1080 graphic cards. Who do you think won?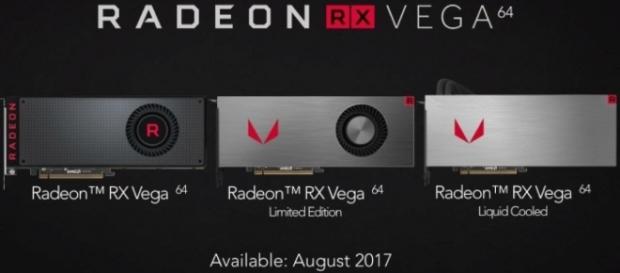 Days before AMD releases its latest gaming graphic cards in the market, reviewers got their first copies of RX Vega 64 including its final driver. As such, a benchmark performance test just appeared, posted by tech website VideoCardz.
The benchmark performance tests were conducted on 3DMark FireStrike, 3DMark FireStrike Extreme, 3DMark FireStrike Ultra, and 3DMark TimeSpy. The Vega-based graphics card was pitted against MSI Gtx 1080 Ti Gaming X (factory-OC), MSI GTX 1080 Gaming X (factory-OC) and Colorful GTX 1070 iGame (stock clocks).
It is interesting to note whether the AMD graphics card used on the test was either air- or liquid-cooled as it was not indicated.
Though the entire PC specification was never revealed, most of the CPUs used are Intel Core i7's and a few AMD Ryzen processors.
GTX 1080 Ti is better
Suffice to say, MSI GTX 1080 Ti Gaming X is on an entirely different level against the AMD graphics card. For one, it has 11GB of GDDR5X. Plus, it is already a modified version and not just the NVIDIA GeForce-standard GPU. This only means GTX 1080 Ti is already heavily modified, capable to reach its maximum capacity.
So clearly, MSI-modified Ti version was the runaway winner on all four benchmark performance tests. The battle turned out differently when it comes to its small brother -- the MSI-modified GTX 1080 -- against RX Vega 64.
Stock vs. modified
According to VideoCardz, even though the two graphic cards used different PC systems, specifications don't matter since only the GPU score will be tested.
So for the sake of comparison, the score to be mentioned was the highest score registered on the same test.
Surprisingly, the stock version of the AMD graphics card came out on top on three of four benchmark tests -- two of which by a wide margin. The only test the MSI-modified GPU won was at the 3DMark Time Spy, scoring 7676 against RX Vega 64 which scored 7615, or a margin of only 61 points.
The closest margin between the two GPUs was at the 3DMark Fire Strike Performance with only a margin of 4 points, 22589 against 22585. Next was the 3DMark Fire Strike Ultra where the AMD graphics card outclassed its MSI-modified counterpart, 6057 points as against 5431, or a difference of 626.
Finally, at the 3DMark Fire Strike Extreme test, the RX Vega 64 GPU completely dominated GTX 1080, this time by a wide margin. The AMD graphics card scored 11059 points against 10048 scored by the MSI-modified GPU -- a difference of 1461 points.