Riders and drivers are now connected by Uber's new chat feature integrated in the app.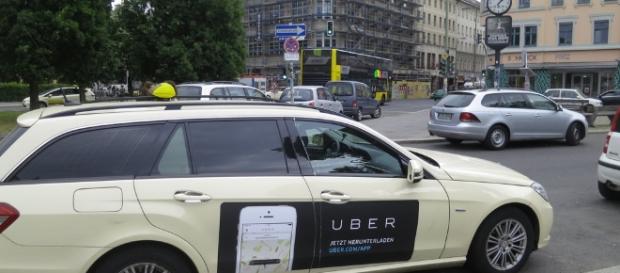 Uber proceeds with the initial roll out of a new feature that is aimed to facilitate seamless communication between riders and drivers. The in-App chat feature bumps the old fashioned SMS communication and is expected to cut-down potential mix-ups and preserve privacy for both users and drivers.
New Uber feature replaces traditional SMS communication
Uber rolls out a new in-app feature to its global users. With the new upgrade, a chat option pops out every time a ride is booked. The option allows the rider to communicate directly with the car driver. On top of the chat window, the feature also provides a summary of key information including the driver's name, the vehicle type and the plate number of the ride booked.
The chat feature will also provide read receipts for all messages.
Safety is always the top priority. Tech Crunch talks about the safety feature of Uber's new chat service from the driver's point of view. In order keep the driver's focus on the road, messages received via the app are read aloud. Drivers can also acknowledge a message via one tap that automatically sends a thumbs up emoji as a response to the sender. The app also allows drivers to customize messages in response, but a huge caution that reminds them to only do so when they are not driving is prominently displayed.
The pressing concern that led to the creation of Uber in-app chat
After successfully assigning a ride, Uber supports user and rider interaction. However, Slash Gear reports that such communication had to make use of methods outside the app.
The user may initiate communication via text message. But the SMS method was deemed lacking. Uber's Product Manager Jeremy Lermitte explained that users in the market are cost sensitive and the majority of the users own limited SMS plans. Lermitte adds that the in some countries, Uber does not have the technology to secure personal information, hence, the driver and rider shares personal contact information.
Apart from issues of cost and privacy, the Product Manager highlighted that users demand more visibility that will indicate if their messages were actually received. The new in-app chat feature is capable of providing notifications that indicate if the message has been received and read. This added functionality can help in promote efficient communication and provide extra assurance to both parties.
The in-app messaging can also serve other Uber businesses such as the UberEATS. It could also bring opportunities for expansion. However, there are downsides present. The new system relies on the user's internet connection which may not be present everywhere.
Click to read more
and watch the video
or