Google to launch Pixel 2 with Snapdragon 836 processor on Oct. 5
Google Pixel 2 smartphone to compete with Galaxy Note 8, Apple iPhone 8 and LG V30.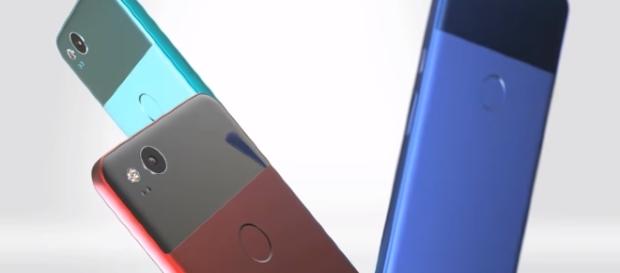 Samsung just launched its much-awaited Galaxy Note 8 phablet, while Apple and LG are both expected to roll out their new flagship mobile device in the coming weeks. Nonetheless, Google is also preparing to unveil its next-gen Pixel devices on October 5.
The popular tech leaker Evan Blass, better known as @evleaks on Twitter, first reported Google Pixel 2's release date. Since the tech leaker is famous for sharing accurate information on upcoming smartphones, the October 5 launch date is highly anticipated to be correct.
It is also worth noting that the launch date of the Pixel 2 and Pixel 2 XL lines up perfectly with the search engine giant's announcement of the original models last year. The predecessors were announced during the tech company's event on October 4, 2016.
Smartphones with powerful Snapdragon 836 processor
According to Variety, the next-gen Pixel smartphones will be powered by Qualcomm's Snapdragon 836 system on chip (SoC), which would make Google's latest handsets among the most powerful mobile devices on the market. However, the Google Pixel 2 smartphone is expected to look like its predecessor, instead of sporting an edge-to-edge screen.
With the release of Samsung's Galaxy Note 8 and the upcoming Apple iPhone 8, the competition of flagship mobile devices intensifies. Nonetheless, the search engine giant will certainly be placing all its bets on its forthcoming flagship devices. With the smartphone industry being heavily dominated by high-end handsets that feature Snapdragon 835 processor, Pixel 2 with Qualcomm's next-gen chipset on board will certainly be the handset's edge over its competitors.
Devices to have an upgraded camera
So far, Google's new smartphone has been spotted in renders, but the details of the device remain vague. If rumors turn out to be true, Google's new handset will come along with an upgraded camera, revamped aesthetics, and a slimmer design. Last year's model was ranked as the first handset camera ever to score 89 points on DxO Mark.
Ars Technica reported that larger model would be manufactured by LG, while HTC will make the smaller model. The smaller variant will feature a 4.97-inch OLED display with 1080p, while the larger model will arrive with a 5.99-inch OLED display with 1440p. Both smartphones will be equipped with dual front-facing speakers, always-on display mode, a squeezable frame and a 4GB of RAM.
Unfortunately, the next-gen Pixel devices will be available without the headphone jack.
Click to read more
and watch the video
or