Google rolls out hands-free calling on Google Home
Starting August 17, users from US and Canada can get free phone calls via Google's Home Assistant.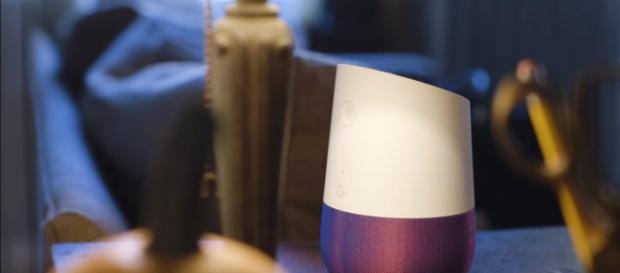 Google initially announced its plans to bring hands-free calling to its Google Home speaker back in May. Today, the feature officially rolls out to Google Home users in the United States and Canada. The smart speaker can now serve an additional function as a phone for voice calls. Users can place calls from anyone in their contacts including local business without any charge. The only requirement is for the call recipient to be in one of the two countries.
How does it work?
Hands-free calling with Google Home does not necessarily require any special setup. The call can be prompted by simply saying "OK, Google, call [contact name]" or you may activate the speaker with "Hey, Google, call [contact name]." The first thing to keep in mind is to store your contacts in Google Contacts.
If you're using another app or platform for contact management, these need to be stored in Google's cloud. Other variations may be to simply tell Google home to call a business "OK, Google, call the nearest pizza place" or dictate out loud a specific number you want to dial. You'll know if it's ringing or on an active call if the light ring on the device is a spinning pale blue.
While all these changes only make Home act like a speakerphone, it is worth noting that all calls will be facilitated via Wi-Fi connection. This is an upside since it means it will not use your phone plan's minutes. Calls made via Google Home are actually a separate function from your smartphone, which can have both advantages and disadvantages.
A few points for improvement
One of the issues with the smart speaker's new calling features is the lack of caller ID for call recipients who are not a Google Voice or Project Fi user.
An "unknown" or "no caller ID" information will appear, which may make someone hesitant to pick up your call. With all the mobile spam calls we deal with these days, it can be expected that some of these recipients may ignore your call. While the ability to call someone using your home speaker is great, the capacity to automatically decline or block unknown numbers is not facilitated by Home.
In addition, emergency calls to 911 are still not available. Although at this point, it makes sense considering calls are made over Wi-Fi and not with a smartphone. This means 911 may have difficulty identifying an accurate location of the caller. In any case, this is definitely something Google needs to consider and hopefully, upgrade.
Google Home is not limited to calls exclusive to Google Home devices. In short, it does not matter if the call recipient owns the smart speaker or not, you may call their mobile handset directly. However, Home only supports of outgoing calls. Compared to Amazon's Echo, a face-to-face call on video chat is not yet part of the Google Home.
Click to read more
and watch the video
or