Google to ditch headphone jack from Pixel 2
The search-giant is expected to compensate for the same via its Android O software update.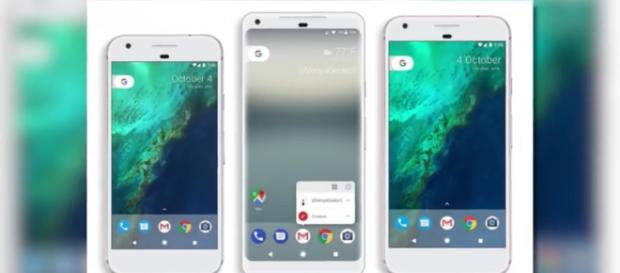 Google took the technology market by a pleasant surprise when the search-giant sometime last year, announced its plans on foraying into the smartphone market. The company in November, 2016 took the wraps off its highly-anticipated PIXEL 2 and Pixel XL 2 smartphones – thereby, delivering a tough competition to other big flagship smartphones including Apple's iPhone 7 and 7 Plus and the other major devices.
Pixel 2 developments plus speculations
The company is now working on the successor to its last year's Google Pixel and Pixel XL smartphones, which is scheduled to be introduced either in October or November.
The upcoming Google flagship devices will fall in direct competition with other leading high-end devices including Apple's upcoming iPhone 8, Nokia 8 and 9, Samsung's Galaxy S8 and S8 Plus along with the yet-to-be-launched Note 8 smartphone.
The latest leak regarding the upcoming Google Pixel 2 and Pixel XL 2 smartphone confirms that Google is planning on ditching the Headphone Jack from the device.
Is Google following Apple?
Several reports regarding the smartphone started suggested that Google is planning on following Apple's footsteps, and has finalized on eliminating the headphone jack from the smartphone altogether. When Apple initially decided to do the same with its 2016's iPhone 7 and 7 Plus smartphones, the audience did not receive it so well. It caused major inconvenience to most users, as they couldn't charge their smartphones and use the Apple earphones at the same time. Moreover, the users couldn't even make use of non-Apple branded earphones without using the connector that came along with the device, which was an additional expense.
While Google is planning on introducing this major specification in its high-end smartphone, it doesn't seem like the fans are taking it with much excitement. However, according to a report published by TechRadar, the smartphone is expected to run on the latest Android O operating system update.
The latest update is expected to arrive with some form of a codec format, which will apparently help the Pixel 2 and Pixel XL 2 users easily adjust to Bluetooth-connected earphones or even any other form of wireless connection if they'd feel like. However, there are many reports that suggest that the qualities delivered by such technologies are often not up to the mark. Google hasn't confirmed the above-given news as of yet, therefore, readers are advised to take the information with a grain of salt for now.
Click to read more
and watch the video
or