Google hints that the Pixel 2 smartphone can activate features by squeezing it
Google's FCC filing for next-generation smartphone also reveals loss of audio jack and possible Android 8.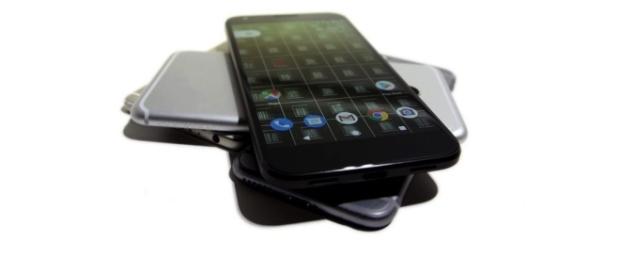 Google is bringing what seems to be its A-game in the development and design of its next-generation Pixel smartphones. They have had significant success with the original Pixel and its XL variant before, and they are certain to make better on that impression with the successor devices. Taiwan's HTC had been contracted to manufacture the first-generation Google Pixels introduced last year, and they are returning but only for the basic 2-unit. The Pixel 2 XL, on the other hand, is reportedly in the hands of Korean manufacturer LG. Still, HTC is looking to introduce some of their own homegrown gimmicks for the new Pixel 2.
Squeeze for assistance
This much is known from the contents of Google's device spec filing for the Federal Communications Commission (FCC).
First is the confirmation that the basic Pixel 2 is being manufactured under contract by HTC. The second tidbit on the documentation the fact that it will be carrying over the squeeze-function gimmick debuted by the Taiwanese smartphone maker with their U11 smartphone. A screenshot of a system settings menu for the Pixel indicates that the squeezing feature is called "Active Edge," and that its default setting for the up and coming device is to call up Google Assistant.
Snapshots of the Google Pixel 2 and its XL brother have made clear certain similarities and differences between the two, reinforcing the notion that they have different manufacturers. Compared to the first-generation units, the Pixel 2s have a smaller glass window, and while the HTC-made basic unit has pronounced screen bezels, the LG-made XL version has reduced them.
Regardless, both variations can boast great audio playback thanks to their dual front-face speakers. Sadly, they also follow the lead of Apple's devices by getting rid of the classic audio jack.
Works for every network
According to Google's FCC listing (NM8G011A), they and HTC have the basic Pixel 2 to be running on Android 8.0.1, with the August security patch. Phone storage has been estimated at a possible 64GB capacity, while its processor has been pegged as the Qualcomm Wi-Fi chip (WCN3990). The Android 8 mobile OS has not yet seen an official release but is expected to come out for both Google's Pixel and Nexus devices.
The FCC also notes that the Pixel 2 is good with all major US wireless carriers thanks to its LTE band 12 for enhanced data performance. With the documentation done, interested buyers might have to only wait for October before the Google Pixel 2 comes out.
Click to read more
and watch the video
or