Google Pixel 2 3D renders offer a rare glimpse on the sides of the smartphone
Google is expected to unveil the Pixel 2 and Pixel 2 XL smartphones in October.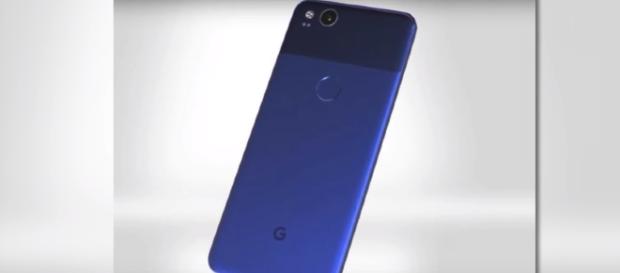 Google Pixel 2 leaks, speculations, and rumors continue to surface online. The recent leak of the upcoming smartphone through 3D renders provided tech fans an insight into the mobile device. These are the handset's most detailed renders to emerge as of date.
Google Pixel 2 3D renders are based on CAD blueprints with an exceptional glimpse on the sides of the device. It appears that the search engine giant will go against the industry's general trend and deliver its upcoming flagship smartphone with considerably sized bezels. Both the upper and lower sides of the smartphone feature a quite significant amount of bezel.
According to The Tech Bulletin, the new handset has not changed that much compared to its predecessor.
The smartphone will also arrive with the same design like the previous model. However, these leaked renders provided a nice initial look at Google's next-gen Pixel device.
The latest 3D renders of the Google Pixel 2 also suggest that the device will arrive without the 3.5mm headphone jack. Apple has already ditched the feature from its iPhone generation, and this trend is expected to be followed by other flagship smartphones in the near future as well.
Color options
Meanwhile, Google did not provide the official information on what colors the smartphone may have, but the larger variant, Pixel 2 XL, is expected to have a Quite Black version. However, Value Walk reported that the Pixel 2 smartphone is expected to be available with two color options, Very Silver and Really Blue.
Specs of the devices
The smaller variant will be dubbed as Walleye, while the larger model will be called as the Taimen.
The smartphones are expected to offer high-end specs and features. The mobile devices are expected to arrive with Qualcomm's Snapdragon 835 processor, paired with a 4GB of RAM and a 64GB of built-in storage. The biggest difference between the two smartphones would be the screen size. The Walleye is expected to feature a 4.97-inch display with Full HD resolution, while the Taimen will come with a 6-inch QHD AMOLED display with 18:9 aspect ratio.
Even though the Pixel 2 is anticipated to be equipped with a great camera, but the smartphone will arrive without a rear dual-camera setup. In terms of the release date, the tech company did announce the first-gen Pixel devices last year in October, chances are the Pixel 2 and Pixel XL 2 smartphones will also be unveiled sometime in October 2017. As for the price, it wouldn't be a surprise if the search engine giant will keep the prices of the new devices around the same price as the original handsets.
Click to read more
and watch the video
or