Google might unveil Android O's official name on Aug. 21
The Android O mobile operating system will arrive with several features.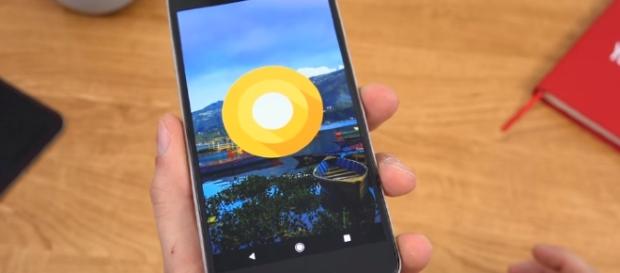 Google might launch next week its latest Android O mobile operating system. The eighth-gen Android operating system is expected to be an incremental update with performance, design improvements as well as features. However, the search engine giant might also reveal the official name of the mobile operating system at launch.
The tech company revealed that the Android O operating system will be available sometime in the third quarter of 2017. On the other hand, Android Police editor, David Ruddock, stated that the OS will launch to Pixel devices on August 21. As Google officially unveiled the Android 7.0 Nougat on August 22 of last year, India Today pointed out that Ruddock's August 21 release date seems quite likely.
There have been various reports about the mobile operating system's official name. Ruddock has posted a series of tweets that Google might unveil the official name of Android O on the same day as the American solar eclipse.
Traditionally, the search engine company dubs its Android operating systems after a dessert, but tech fans were confused after an Octopus image surfaced at Android O Developer Preview. According to The Verge, the Android O was speculated to be called as the Android Orangina. However, the name seems to be unlikely, because the moniker is not a dessert food and just isn't that well known.
Android O's features
Nonetheless, Google's latest Android mobile operating system will be available with several features, such as improved battery performance, picture-in-picture option for apps, Google Duo and improved notification channels that will allow users to watch video while in command of other app windows.
The Android O will also feature an improved security and the operating system will reduce the booting time. In addition, the battery enhancement of the latest update will come along with background execution limits as well as a fine adjustment to vital system behaviors. However, Google has yet to officially announce anything regarding its latest Android operating system.
Beta version of the operating system
Meanwhile, the beta version of the Android O was launched to users after the tech company's I/O annual developer conference. At the moment, users of Pixel C, Google Pixel, Pixel XL, Nexus 5X, Nexus 6P and Nexus Player, can acquire the latest operating on their mobile devices. Nevertheless, before installing the beta version, users are advised to backup up all of their data, considering that it is not a stable build.
Click to read more
and watch the video
or