'Real Housewives of Atlanta': NeNe Leakes in ugly encounter with fan at the airport
Don't miss our Facebook page!
Like Blasting News page on Facebook: we will keep you updated with all the latest news.
Samsung is usually known to launch smartphones that are highly-durable by nature. Most of the devices produced by Samsung usually achieve high scores in intense durability tests. The company recently released a new ad, wherein the company's Galaxy Note 8 smartphone is being shown in its full glory. In the latest advertisement – which lasts for about 15 seconds and is titled, 'Samsung Galaxy S8: Sunbather' – one can see the device rolling through, and as the title aptly describes it, 'sunbathing' under the glowing planet.
As can be seen on the YouTube ad posted online, a samsung galaxy S8 user can be seen sunbathing at the beach. The user after a while turns out to face his back towards the sun, but in the process, he accidentally pulls himself under his Galaxy Note 8 smartphone. The handset can be seen resting on his back, with tons of sand all over it. It seems like Samsung is trying to send a clear message to its users and i.e. their Samsung Galaxy Note 8 can last through any given condition.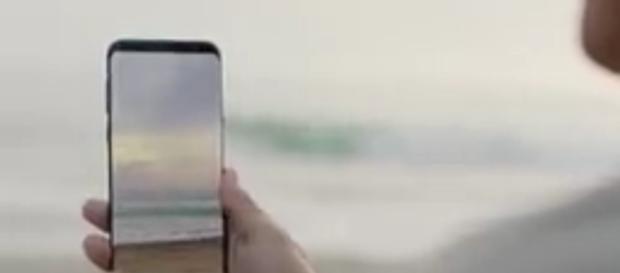 Security features of the smartphone
The smartphone – as reported by Android Headlines – is protected by Corning's Glass cover, which safeguards the device against scratches, bumps, shocks or any other activity that may damage the smartphone. The Galaxy S8 smartphone was also put through an intense test recently, wherein the handset was made to undergo scratch, burn and bending tests. It was discovered by the user that damage on the smartphone, did not appear until six levels later.
The South-Korean technology giant is smart enough to use this aspect as one of its selling points for the Galaxy S8 and S8 Plus smartphones – which were introduced to the market at the MWC, 2017 event in February this year. The smartphones also carry an IP68 certification, thereby making the devices both, dust and water resistant.
The upcoming launch of Note 8
Meanwhile, the company is also expected to take the wraps off of its Galaxy Note 8 phablet on August 23rd, at its 'Unpacked' event.
The smartphone will be competing directly with other flagship devices including Apple's iPhone 8, Google's Pixel 2 and Pixel XL 2, and the Nokia 8 and 9 smartphones. Galaxy Note 8 is reportedly going to be very much like its Galaxy S8 and S8 Plus smartphones. In other words, even the Note 8 will boast features like IP68 certification, sand-resisting abilities and others. Stay tuned for more news, updates and rumors of technology.
Click to read more
and watch the video