The tech giant's latest operating system is in its final version, but still awaiting availability for smartphones.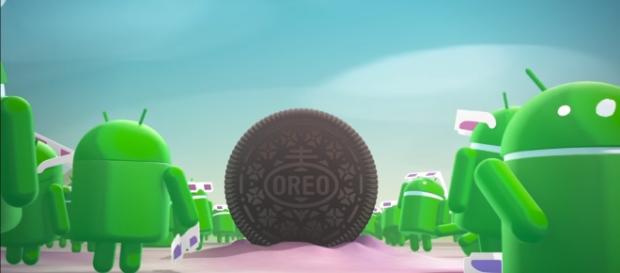 Today, Google officially released its latest version of a mobile Operating System, Android 8.0 Oreo. It is now out of developer beta and currently part of Android Open Source Project. This means that we can expect the system to roll out over the next few months to mobile handsets.
The unveiling
The company unveiled its latest pride in a New York event, which coincided with the solar eclipse. Leading up to the announcement, there was plenty of speculation what the O stands for in the teaser name Android O. Being all Android versions are named after desserts, it was quite safe to say that the O may also be in reference to a sweet treat.
Previous versions were labeled Jelly Bean, Kit Kat, Lollipop, Marshmallow, and Nougat.
Hello, Oreo
Google is known for always raising the bar when it comes to their product offers. It is no different this time around. The company claims that this latest OS is smarter, faster, and more powerful than its previous versions. Android O is packed with new features that will minimize background activity in the apps used. This will ensure power saving and faster rebooting. In addition, security protections were strengthened via Google Play Protect, which is Google's very own technology for detecting malware and security threats.
Special features
The new features incorporated in the latest Android include notification dots on app icons. This will provide users a preview on the latest without having to open the app completely.
As mentioned, the background activity has also been minimized through Android Instant App compatibility. This feature gives users the option to move to new apps right from their browsers.
The new picture-in-picture mode will be for navigating two apps at once. There is also an autofill tool that is used for securing passwords and other personal information. Another tool is a new copy-and-paste feature that can automatically detect if highlighted text is a proper noun or address. If it is the latter, the tool will suggest a map for it. As for design, Android Oreo has cut ties with blob emojis and transitioned to flat-designed emojis.
Availability
Developers can download the new OS source code via Google's Android Open Source Project. Some of the model phones that entered carrier testing are Nexus 5X/P and Pixel. According to Google, software updates will also be rolling out soon. It goes without saying that only the newest Android phone has access to Android Oreo, at least for now.
The company has been working with its device partners for the launch and upgrade of devices to Android Oreo. These partners include Huawei Technologies Co. Ltd., Samsung Electronics Co. Ltd., Essential Products Inc., Sharp Corp., LG Group, Kyocera Corp., HTC Corp., Sony Corp., and HMD Global.
Click to read more
and watch the video
or