German vehicle manufacturers strike deal to avert diesel ban
Some European countries plan to eventually ban all diesel and petrol vehicles.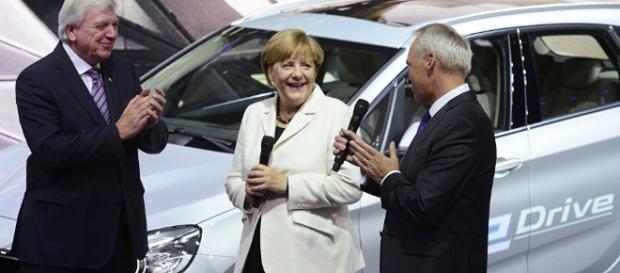 With the threat posed by global warming currently the hot topic around the world, German carmakers and politicians on Wednesday struck a deal to make changes to engine software on over five million Diesel vehicles. The parties hope that the software overhaul will reduce pollution and repair the automotive industry's battered reputation.
More action needed
However, environmental experts have moaned that the plan has come too late in the day, and have vowed to forge in with plans to take legal action in a bid to get banned cars that pollute the environment. The deal was reached almost two years after car manufacturer Volkswagen admitted to circumventing the United States diesel emissions tests.
Angela Merkel's administration has come under unrelenting pressure, accused of not putting enough effort to end vehicle pollution. Merkel's government has also been alleged to have a cozy relationship with powerful car manufacturers. The issue of contamination has become a core theme as next month's national election draws nearer. Car executives having been forced to try and stop moves by some German cities to push bans on vehicles that use diesel.
Electric vehicles are the future
German Minister of Justice, Heiko Maas stated that the deal was only the first of many steps to try and curb vehicle pollution. The minister warned that a ban on diesel cars could potentially be enforced. He had urged car manufacturers to focus more of their efforts on customers. Speaking to German publication Bild, the minister added that the requirements for clean air would remain in effect.
Government officials have been treading carefully, afraid of making angry the owners of approximately fifteen million diesel-powered cars. The ministers are wary of damaging the vehicular industry. The industry is Germany's largest importer and employs over half-a-million people.
In the lead up to the deal, politicians came close to demanding costly changes to exhaust and engine systems. They finally agreed, for now, on software improvements for approximately five million vehicles. Speaking at a news conference, Environment Minister Barbara Hendricks said that the government expects carmakers to adopt a responsible culture. She added that the updates on software were just the initial step in far-reaching efforts to reduce toxic emissions. European Countries such as Britain and France have also put in place plans to eventually end the use of all petrol and diesel cars. Meanwhile, US firm Tesla has launched its first electric vehicle into the mass market.