Andy Rubin's Essential Phone finally started shipping on Friday, August 25 after months of delays.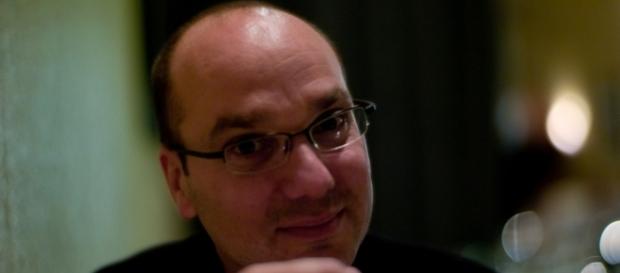 Andy Rubin revealed the first smartphone from his company earlier this year. Named the Essential Phone, the device was said to compete with the likes of Samsung and Apple premium handsets. Fans were especially excited about the Essential Phone as it was being developed by the Android co-creator and a team that he had handpicked. The specs and features of the device were promising as well, leading many to register for the upcoming device. However, the company took a long time to finally out the handset in the market.
The Essential Phone is now available
After being launched in June, the Essential Phone did not release on the markets soon after.
In fact, the device is just starting to ship now. On August 25, the company revealed through Twitter that it has started shipping the glossy black variant of the device. The white version of the smartphone is still marked as coming soon in Essential's website, so there is no telling when that particular shade may release.
The $700 handset will begin shipping without any other accessories, such as the 360-degree camera module that Essential had promised it fans. Apparently, this product has been delayed as well. A third matte colored variant of the handset was also said to be under development, but is not even listed on the order page yet, meaning that the shipment of that version is likely long ways off.
Customers who had ordered the limited period deal of the Essential Phone along with the 360-degree camera have been charged for the combo purchase, but the company has not indicated when they would start receiving the camera that was supposed to have come alongside the smartphone itself.
Needless to say, this is a less than ideal start for the startup. Andy Rubin, being a veteran in the industry, will surely understand that the constant delays will create a terrible impression of his company and will affect all future sales of devices.
Specs of the Essential Phone
The high-end handset comes with a 5.7-inch Quad HD (2,560 x 1,312 pixels) display with edge-to-edge screens and almost no bezels on the top and bottom. The device is powered by the Snapdragon 835 chipset and runs on 4 GB of RAM and 128 GB of flash storage. It also sports dual rear facing cameras with 12-megapixel lenses on each one. It also comes with an 8-megapixel selfie sensor. Both the front and back modules are unable to record videos at 4K quality.
It runs on the Android 7.1 Nougat operating system and is supported by a modest 3,040 mAh battery. A fingerprint sensor in present on the rear side of the device. The Essential Phone also supports fast charging capabilities.
Click to read more
and watch the video
or