Essential Phone won't be a North America exclusive
A report claimed that Andy Rubin's Essential Phone will be released in Europe and some parts of Asia along with the North American nations.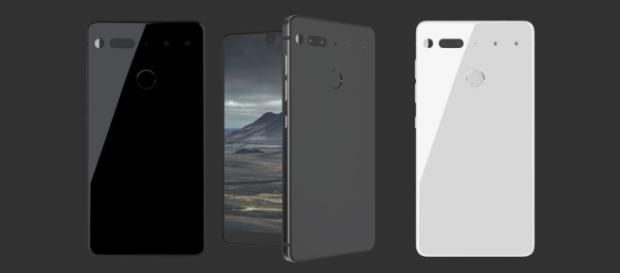 Andy Rubin's Essential Phone has garnered a lot of interest from smartphone lovers due to the fact that Rubin, the co-founder of Android, is himself leading the team designing and developing the handset. The Essential Phone is also believed to sport premium quality features and high-end specs. Rubin even claimed that his smartphone would directly challenge Samsung and Apple flagships when it releases into the market.
So far people believed that the Essential phone would be exclusively available in North America.
However, a new report suggests that the handset may be heading to certain European and Asian countries as well. The company itself has not revealed whether it has any such plans of an expanded release at the moment, but other rumors also point to the Essential Phone's availability in other countries.
Availability outside North America as well
The Financial Times reported that Andy Rubin's company is planning to launch its first smartphone in other countries of the world as well, apart from the North American nations. The report claims that the company recently negotiated the release of the Essential Phone with UK's local carriers. Executives held talks with EE, a noted British telecom network provider, and other such carriers in the country as well.
It was also reported that Rubin's company has plans of unveiling the device in other western European countries as well as Japan. The company had earlier claimed that it would be launched into the U.S. markets by June, but it missed that deadline. However, fans are still waiting for its impending release, which is said to be arriving soon.
The Essential phone will sport a price tag of around $700 and will be available via Sprint.
Expected specs of the handset
The Essential Phone will boast some premium specs to match the high price point at which it is expected to retail. It is rumored to sport a 5.71-inch display (2560 x 1312 pixels) resolution and will be nearly bezel less in its design. According to some reports, the device will have an 84.9 percent screen-to-body ratio, which is greater than what the Galaxy S8 flagship handsets offered. It is also likely that the handset would be powered by the octa core Qualcomm Snapdragon 835 chipset, which is the latest high-end SoC from the company.
4 GB of RAM and 128 GB of onboard storage are also rumored to be housed in the Essential Phone, along with the Android 7.1 Nougat operating system. A 3040mAh battery is also said to be in tow with other features such as a rear mounted fingerprint sensor.
Click to read more
and watch the video
or