Essential Phone to start shipping in a few weeks
Andy Rubin sent out mails to customers who have registered for the Essential Phone, assuring them that the handset will be shipped in a few weeks.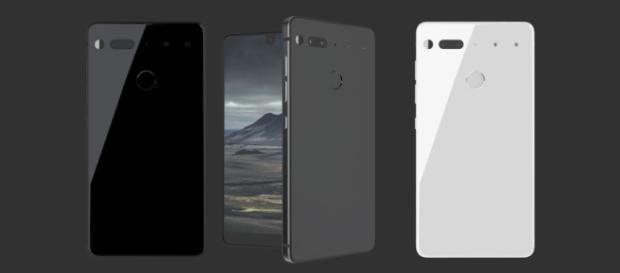 Andy Rubin, the co-founder of the Android platform, unveiled his brand new Essential Phone back in May and it garnered quite a bit of interest among Smartphone lovers. Not only is this the first ever offering from Rubin and his team, the device shown off was itself packed with high-end specs and features comparable to premium smartphones in the market. However, as of July, the Essential Phone is yet to be shipped to customers.
The company started a registration process where interested users can pre-order the handset so that the devices reach them when it finally ships. However, some of those users are now starting to become impatient after more than two months since the Essential Phone's launch.
It seems Rubin is also aware of this and that is why he personally sent out a mail on Friday, July 22 updating users on the impending handset.
Rubin's email update
On Friday, all of the people who had registered for the Essential Phone were pleasantly surprised to see an email from Andy Rubin himself in their inboxes. The mail mentions that the Essential Phone is currently undergoing certification and proper testing with both U.S. and International carriers. He also expressed his gratitude to the customers who had put their names down for the device and were patiently awaiting its release.
The mail also states that the company workers are currently working long hours to ensure that the Essential Phone is the best smartphone on the market and fulfills fans' expectations. Finally, Rubin mentions that the handset will reach users in just a "few weeks." What he meant by a few weeks is anybody's guess at this point in time.
Hopefully, the handset will start shipping sometime in mid- or late-August.
Specs of the smartphone
The Essential Phone will sport a 5.7-inch 1312 x 2560 pixel resolution display with an aspect ratio of 19:10. It will be powered by the latest Qualcomm Snapdragon 835 chipset and an Adreno 540 GPU. Memory wise, the device will boast 4 GB of RAM and 128 GB of onboard storage. However, its main attraction is the almost bezel less design. The handset does not come with any bezels on the top except for a small cutout for the front facing camera and a notification light.
Speaking of the camera, the Essential Phone sports an 8-megapixel secondary shooter along with dual 13-megapixel rear shooters, where one is monochromatic and the other one color. The handset does not come cheap, but considering the specs that it boasts, the $699 price tag is justifiable. It will available unlocked from Sprint's store.
Click to read more
and watch the video
or