Consumer Reports pull the plug on Microsoft Surface recommendation
Microsoft Surface products reportedly conking out after two years of use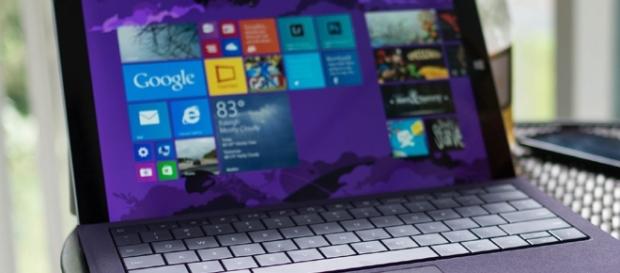 Microsoft has enjoyed success with its Surface series, PCs that the company believes is far more advanced. While no actual length of time was indicated, it seems that Consumer Reports has identified its useful life at only two years.
Apparently, select models under the Microsoft Surface line have underperformed. According to Engadget, devices purchased from 2014 to 2017 have been showing problems that include freezing, mysterious shutdowns, and unresponsive touch screens. Consumer Reports estimates that about 25-percent of these devices result in such, particularly the ones which have been used over two years.
The four laptops acting up
Microsoft does have a lot of Surface PCs on their end.
However, the alleged problem affects four variants. These are the 128 and 256 GB version of the Microsoft Surface laptop and the 128 and 512 GB versions of the Microsoft Surface Book.
The four laptops have lost their rankings, but it seems the whole issue has affected event other laptops or tablets on their end. It seems that the breakage rate was considerably higher compared to other brands.
Worth noting here is that this is not the first case where Consumer Reports has pulled recommendations. Earlier this year, they did the same on the MacBook Pro due to the issues tied up to the battery life across different devices.
Microsoft shoots down findings
Microsoft seems hardly alarmed by the recommended rating pull out, believing that the findings do not reflect what actual Surface owners experience.
As of this writing, complaints tied up to the Surface line have been limited. The closest complaint one may hear is perhaps the steep price though the technology tied up to that more than justifies it.
Unless some Surface Pro owners who have the device for more than two years says so, the report from Consumer Reports is up for debate. Time will only tell if their claims are valid despite the fact that they have done the same on other leading brands (i.e. Tesla and Apple).
The setback, if it is considered one, may be something aspiring Microsoft Surface buyers would want to consider. But unless there is sufficient evidence to show that the device is unreliable or malfunctioning, consumer buying confidence is unlikely to be affected by it that much.
Most of the Surface PCs continue to do fine with the company sticking to the belief that they have a solution packed with technology way beyond their rivals. There are more devices likely to come out, including that alleged Surface Phone which has yet to crowd the Microsoft party. Some are eager to see a Microsoft Surface Pro 5 as well, though even that may take some more years to happen.
Click to read more
and watch the video
or