Asus Zenfone 4 Pro appears online, showcases specs and inbuilt system
Asus seems all set to take the ZenFone 4 smartphone to the next level.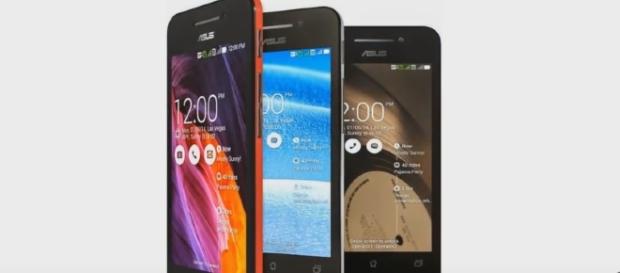 Asus is planning to roll out a new series of Asus Zenfone 4 handsets, which will come along with 6 different smartphones equipped with unique specs and features. The Taiwan-based tech company has already unveiled its Asus Zenfone 4 Max mobile device in Russia alongside with few other countries. Now, the images of the Asus Zenfone 4 Pro smartphone were spotted online.
The alleged Zenfone 4 Pro's iteration was first spotted in an Italian website DDay, and the images showcased the smartphone's front portion.
The iteration made it known that the smartphone won't be jumping on the bezel less bandwagon just like what other companies did to their mobile devices. On the other hand, another Zenfone 4 Pro's leaked image also manages to surface on the web.
Although the photo only showed the camera portion of the handset's rear panel, it appears that the mobile device will feature a dual camera setup.
Apart from this, the latest leaked image did not show any other key details of the device. However, previous leaks have suggested that the smartphone might be available with a 21MP rear sensor. But, Asus has yet to reveal whether both sensors will arrive with the same megapixel count.
Specs of the smartphone
According to Android Community, the handset is expected to be powered by Qualcomm's Snapdragon 835 processor as well as Adreno 540 graphics. On the storage front, the mobile device is expected to come along with a 6GB of RAM and a 64GB of built-in storage. As the tech giant has traditionally been launching its smartphones with the memory expansion option, the handset is anticipated to arrive with the feature.
Nevertheless, tech fans and experts are expecting the device to run on the latest Android 7.1.1 Nougat out of the box. Additionally, the upcoming smartphone will further come packed with a 5.7-inch QHD AMOLED display and a fingerprint sensor.
Device's release date
In terms of the release date, the company has recently launched promo posters for the smartphone's event, despite the fact the firm did not indicate the definite date. But, the event is anticipated to transpire sometime in August. Meanwhile, Android Headlines reported that the company is expected to roll out the ZenFone 4 Pro mobile device sometime in September.
Aside from the ZenFone 4 Max, as well as the ZenFone 4 Pro, the tech giant, is also expected to unveil its entry-level handsets, the 4 Selfie, 4 Zoom and the ZenFone 4.
Click to read more
and watch the video
or