ASUS ZenFone 4 Pro's latest leaks suggests a dual rear camera setup
ASUS is expected to launch its flagship smartphone in the market sometime soon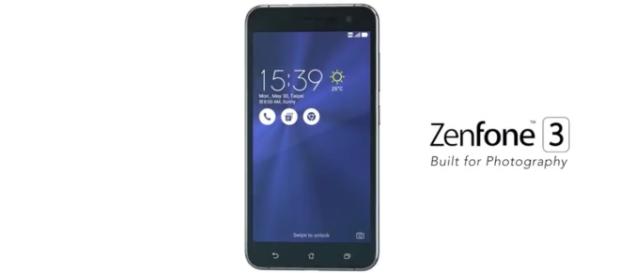 There is a flurry of smartphone launches that have already taken place, and are scheduled to take place in the near future. Most of these devices are brand's flagship smartphones which come packed with the best of the features there is to offer to the consumers. Among the numerous smartphone, brands are ASUS, who is expected to launch its addition to the ZenFone family soon.
The smartphone-manufacturer is expected to introduce its Asus Zenfone 4 Pro smartphone anytime soon now. Leaks and speculations regarding the device have also begun emerging online, which has managed to reveal the key specifications of the upcoming smartphone.
A great camera device
According to a report published by Slash Leaks, the upcoming ASUS ZenFone 4 Pro smartphone is apparently going to come packed with a dual Rear Camera system. The smartphone's camera system is going to be equipped with two 21-megapixels sensors accompanied with 2x zoom for an enhanced photography experience. Unfortunately, there hasn't been too many details regarding the front snapper of the smartphone as yet.
Specs and features
Apart from this, the upcoming ASUS smartphone is apparently going to be powered by Qualcomm's Snapdragon 835 system-on-chip.
In other words, the upcoming ASUS offering will fall in direct competition with all those smartphones carrying the same processor, such as OnePlus 5, Samsung Galaxy S8 and S8 Plus and the Note 8 smartphone, which is yet to be launched.
This is further going to be accompanied with Adreno 540 for graphics as well. On the storage front, it appears like the upcoming ASUS ZenFone 4 Pro smartphone will be seen as offering 6GB of RAM along with 64GB of internal storage as well. Users will probably also be given the option of expanding the smartphone's memory; however, specifics regarding the same haven't been known as yet.
Apart from this, the upcoming ASUS smartphone is expected to be powered by Android 7.1.1 Nougat operating system. The company will probably make the latest Android O operating system available for installation after its official release. There are high chances that ASUS might end up introducing the ZenFone 4 Pro smartphone during this year's IFA event. However, the above-given information has not been confirmed by the company as yet. Therefore, it remains to be seen what exactly takes place next.
Stay tuned for more technology news and updates.