ASUS plans to unveil liquid-cooled AMD Radeon RX Vega X2 graphics card this year
ASUS will come up with the most powerful graphics card based on a customized liquid-cooled AMD Vega 10 XT later this year. Read for more details.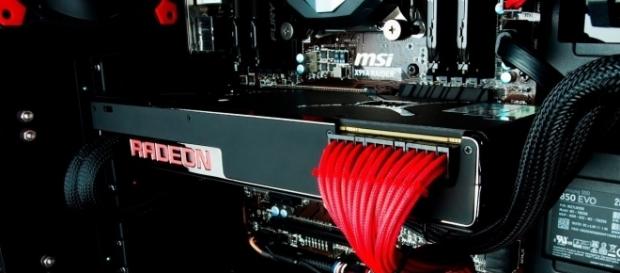 AMD is going to release its most powerful gaming graphics card later this year. Created based on its latest Vega 10 architecture, AMD Radeon RX Vega graphic cards were designed solely on one purpose: gaming. There are two kinds of Vega-based gaming graphic cards that will be released in the market based on its Compute Units: 56 and 64.
Yet recent information circulating in the tech community suggested that Asus, an AMD AIB partner, will release a different kind of monster later this year.
Based on the initial detail, ASUS plans to put two AMD Vega 10 graphics card on a single board, and it will be called AMD Radeon RX Vega X2.
The most powerful gaming GPU
Powerful and high-end graphic cards are power-hungry especially when users try to push the limit via thru overclocking.
Based on the limited information about this ASUS project, this will have two graphic cards based on Vega architecture.
A few weeks back, AMD gave the go-signal for AIB partners to modify and come up with customized designs of their upcoming graphic cards based on Vega 10 architecture. This covers the Vega 10 XT (64 compute units chip) and Vega 10 XL (56 compute units chip).
According to tech website WCCFTech, this ASUS-AMD graphics card is said to be "an absolute monster of a card featuring two full Vega 10 XT GPUs." How "monster" this ASUS Vega X2 graphics card? If this report is true, we are looking at 54.8TFLOPs of FP16 Compute, 27.4 TFLOPs of FP32 Compute at 16GB HBM2 RAM
Support structure
Based on the figures provided, we are looking at the world's most powerful gaming graphics card.
Not to mention, this ASUS Vega X2 would need almost twice the power of a single Vega 10 XT GPU. A single XT card would need 350W of TDP. Doubling the power of the GPU chip itself minus other on board specs, we are looking at, at least 600W-650W of TDP.
Is there a power supply which can support this much power? There are currently a few available in the market today; however, ASUS must come up with a special power supply solely for this purpose. Another important question that needs answer would be: will ASUS create a motherboard specifically designed for this GPU, like the ASUS ROG X399 Zenith Extreme which supports AMD Ryzen Threadripper processors?
This ASUS Vega X2 would have no problem when it comes to its cooling system. This is the reason why ASUS chose to build this graphics card based on AMD Vega 10 XT as it uses a liquid cooling system.
No other information was released about this powerful customized graphics card from reportedly coming from AMD partner ASUS. We'll bring you more as details become available.
Click to read more
and watch the video
or