AMD Radeon RX Vega GPU sneak previews and 3DMark FireStrike performance, leaked
Get to see a couple of sneak peeks plus 3DMark FireStrike performance of the upcoming AMD Radeon RX Vega graphics card.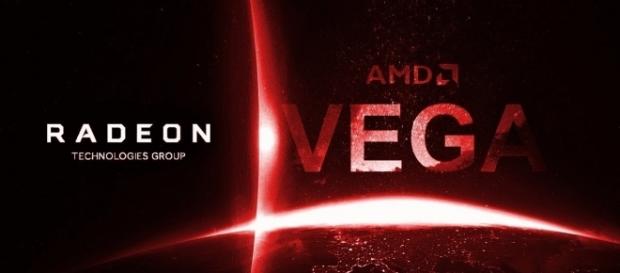 The much-awaited performance test result from 3DMark FireStrike for AMD Radeon RX Vega is finally here. Also, people who are longing to have a sneak peek of this upcoming Radeon graphics card may have overlooked Alienware's Threadripper introduction. Moreover, a full view of this powerful gaming GPU has already been shown on Twitter.
Well this is interesting. #RXVEGA https://t.co/ieMnkad8W7 pic.twitter.com/HHSBLUJeZE

— [H]ardOCP.com (@HardOCP) July 25, 2017
AMD Vega GPU teaser
Kyle Bennett of Hard Forum, who posted the image on Twitter, said that he is going to come up with a little teaser this week: "RX Vega FreeSync vs.
GTX 1080 Ti G-Sync Blind Gaming test video being edited now. All done at my house, with gamers with a couple hundred years of twitch gaming experience. All system UEFI and OS set up by me personally."
According to Bennett, this Radeon RX Vega graphics card came directly from AMD, hand delivered. He was able to take a closer look at this GPU the entire day before returning the graphics card that same night. Though he did not reveal any details pertaining to its hardware specifications, Bennett suggested that AMD may still be working on the graphic card's drivers. He added that the video teaser might come out by Wednesday.
But did you know that we may have previously seen this AMD Vega GPU almost a month ago and yet we failed to notice it? This AMD graphics card based on Vega architecture was discovered during a quick sneak peek in Alienware's Area-51 Threadripper Edition: E3 Preview video uploaded on YouTube.
If you watch the video, you will find that the graphics card with a shining "Radeon" name on it was shown twice. First was at 0:34 where the Alienware logo was quickly shown followed by a closer look at the graphics card. The second scene is around 1:06 where it shows a transparent side panel of the CPU clearly showing "Radeon".
3DMark FireStrike performance
Tech website VideoCardz posted the first FireStrike 3DMark scores of Radeon RX Vega. Three graphic cards were tested, two of which have identical 1630MHz and 945MHz core clock and memory clock, respectively. The third GPU has 1536MHz and 945MHz for the same category. These three cards' 3DMark Fire Strike GPU scores are 22330, 22291, and 20949.
One interesting observation on this performance benchmark is the user who generated the score, 'TheGameTechnician'. According to tech website WCCFTech, this is the codename of Jason Evangelho, AMD's Technical Marketing Specialist; therefore, it seems to prove the legitimacy of the graphic cards used in the test.
Click to read more
and watch the video
or