Asus launches VivoBook W202 with Windows 10 S, a school-oriented laptop
The Asus VivoBook W202 will have a robust design and includes a spill-resistant keyboard.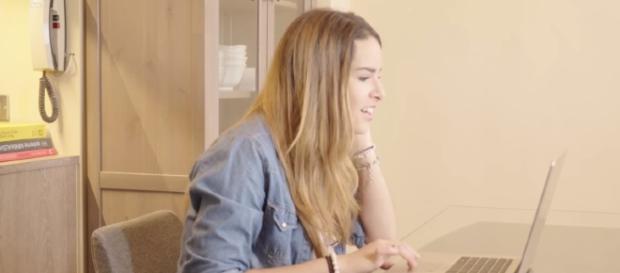 After Microsoft rolled out their Surface Laptop with Windows 10 S desktop operating system back in June, the tech company made it known that several OEMs (Original Equipment Manufacturer) will soon release their own affordable Windows 10 S-powered laptops. Now, Asus has released its VivoBook W202, the tech giant's first laptop powered by the operating system's stripped-down version.
Although the Asus VivoBook W202 is anticipated to be a mid-range and low specs device, it appears to be a well-built hardware with rubber-lined edges and corners. The new laptop also comes along with an ergonomic as well as a spill-resistant keyboard. Asus' new device will be up for grabs with a 180-degree hinge and boasts a three-piece modular design.
Asus' latest laptop with Windows 10 S installed is now officially available in the United States for $279, ZDNet reported. Users can only download the pre-vetted programs from the Microsoft Store, which would ensure that users will not download malware from the internet.
Specs of the device
With Asus VivoBook W202 laptop coming in with basic specs and features, it is designed for students and teachers. The device is powered by a 1.1GHz Intel Celeron N3350 processor, paired with a 4GB of RAM and a 64GB of internal storage. The Asus VivoBook W202 features a 0.3-megapixel webcam. The Verge reported that the new hardware sports an 11.6-inch screen with 1366 x 768-pixel resolution. The display of the device arrives with anti-glare to reduce eye fatigue.
Connectivity front
In terms of connectivity, the new laptop offers several ports. The Asus VivoBook W202 comes along with a headphone jack, HDMI port, support for a lock, SD card slot and two USB 3.0 ports. The tech company claimed that this Windows 10 S-powered laptop would have 11 hours of battery life.
The Asus VivoBook W202 laptop is available with a rugged design, which would enable the device to handle drops, crushing as well as twists. However, the highlight of this mid-range device is its operating system, which makes the laptop a little bit cheaper.
That being said, if a person is working in a school and looking for a robust laptop, Asus' latest mid-range laptop might be a reliable option.
Users would need not to worry about settings being adjusted as well as rogue apps being installed. However, the Taiwanese tech company is expected to roll out the Windows 10 Home version of the device next month; this version will have a $299 price tag.
Click to read more
and watch the video
or