Apple partners with Quanta Computers to produce Apple Watch Series 3
A report claimed that Apple has handed over the Apple Watch Series 3 manufacturing contract to Quanta Computers.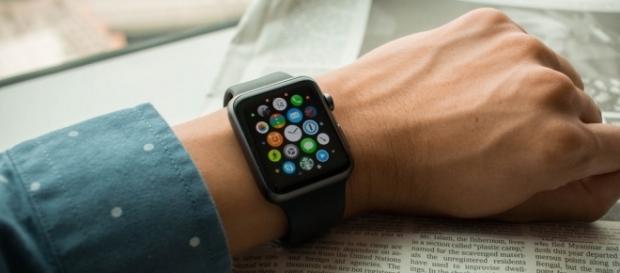 Apple's entry into the smartwatch industry took the market by storm in late 2014. People loved the new wearable sporting the watchOS platform OS. In fact, Apple Watch quickly became one of the most sold smartwatches in the market.
However, like all other Apple devices, the company does not manufacture the smartwatches but gives out contracts to other companies for that. In the case of the Apple Watch, the company outsourced the production to a third-part company named Quanta Computer. For the Apple Watch Series 2, the company again enlisted Quanta as the manufacturer. Now it looks like the Cupertino-based company has once again selected Quanta to produce the upcoming Series 3 of its smartwatch line.
Apple picks Quanta Computers as manufacturer for Apple Watch Series 3
The MacRumors report cites the Chinese site Economic Daily and suggests that Apple has once again singled out Quanta to be the manufacturer of the so called Apple Watch Series 3. This move, if true, will propel Quanta's second half earnings for 2017. It also indicates that the next edition of the Apple Watch will most likely hit shelves this fall.
Quanta Computers is mainly known for producing Notebooks and the report has revealed that its Notebook sales will also improve over the next six months or so. Quanta expects the notebook shipments to grow by one percent in the third quarter of the year. The volume of notebooks shipped in the second half of the year is also expected to be greater than the number shipped during the first half.
The MacRumors report also mentioned that Apple may contract Compal for manufacturing smartwatches as well. However, Compal will most likely not be contracted for the Series 3 watches, but instead for the older generation of Apple Watches that are still relevant to the market. Rumors also indicate that Compal has already joined the supply-chain for the smartwatches.
Probable release date for Apple Watch Series 3
Although Apple has yet to confirm when it will finally unveil the next edition of its popular smartwatch, the latest report indicates that it could be in the fall this year. Some experts believe that the smartwatch could be launched at the same time as Apple launches its long-awaited iPhone 8 flagship.
This speculation is also fueled by the fact that Apple is known to unveil each of its devices at a particular point of the year. Last year Apple unveiled the Watch Series 2 along with the flagship iPhone 7 and iPhone 7 Plus in September, which may also be the time when the company decides to launch the upcoming wearable this year.
Click to read more
and watch the video
or