Upcoming Apple Watch may sport LTE connectivity
A new report claims that the upcoming Apple Watch will be equipped with an LTE modem chip from Intel Corp.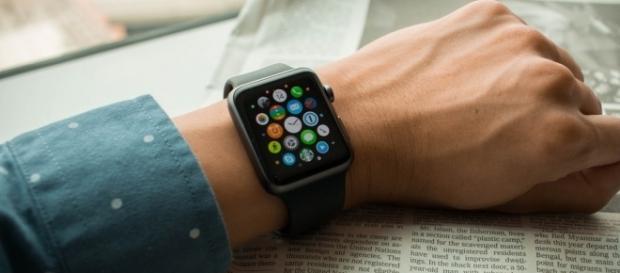 Apple is one of those companies which are always looking to bring innovative pieces of technology to the market. Many times the Cupertino-based company has been a trendsetter when it comes to gadgets and their features. A new report now suggests that Apple may now be looking to bring a brand new feature to its wearable, the Apple Watch. A Bloomberg report, citing people familiar with the device, reveals that the company will likely introduce the LTE connectivity in its Upcoming rendition of the smartwatch.
Apple to introduce LTE connectivity in its next smartwatch
The previous Apple Watch is a marvelous smart device designed by Apple, but it was not without its share of faults.
One of the major limitations of the smartwatch was that it could not perform many of its functions if an iPhone was not in the user's possession while wearing the device. This meant that the Apple Watch would turn into almost a regular watch if the owner forgot to carry their iPhones along with them.
With the new LTE chip, Apple Watch would be able to perform many of its functions, even when it is not paired with an iPhone. For instance, with this new feature, the wearable will be able to connect to the internet and download apps or songs, without needing the cellular data connection from a phone. The publication revealed that at least some of the new Apple Watch would be released with this LTE connectivity by the end of the year.
The anonymous sources also claimed that Apple would be getting these LTE chips from Intel Corp.
This is one of the biggest wins for Intel this year if true, as the chip maker has been vying for integration of its products into more of Apple's mobile devices. However, till now Qualcomm has been the primary supplier of the chips for Apple. This year though, Qualcomm and Apple are engaged in a bitter legal dispute with each other, which may be why Intel has been chosen to supply the LTE modems for the Apple Watch 2017.
How will this affect the Apple smartwatch's popularity?
The company is already said to be embroiled in negotiations with various U.S. carriers to provide the cellular data connectivity for its wearable. However, it is likely that at launch at least, the smartwatch will only be carried by those companies which also sell the iPhones. Other knowledgeable people claimed that Verizon, AT&T, T-Mobile, and Sprint Corp. are some of the carriers which plan on selling the impending Apple Watch. However, more information about the smartwatch will likely arrive sooner rather than later.